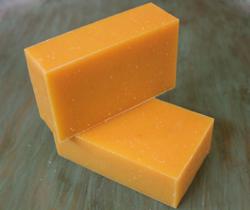 We are your Main Street store, however online as opposed to being a brick and mortar
Southold, NY (PRWEB) August 19, 2012
There were days when you had to drive to the nearest boutique to check out the handmade crafts and accents. However, now there are better options. Maintraditions is an online boutique providing premium quality limited production goods. This summer they have a plethora of intriguing and useful products. They have also developed a brand new easy to use website, making shopping with them easier then ever before. They carry eco-friendly, natural and distinctive items made in the USA. Maintraditions.com is based right here on Long Island, so when one shops at Maintraditions.com they are supporting the local economy. As the owner Rain Carlson often says, "We are your Main Street store, however online as opposed to being a brick and mortar". The idea of Maintradtitions is to purvey affordable luxuries for beauty and everyday living. Purchases from maintraditions.com are sure to add a touch of luxury and exclusivity to your life. The handcrafted and unique items bring elegance, serenity and a reflection of style and personality to a person's home, office or special event. They have home decor accents, organic soaps, natural essential oils and more.
The Decor and Jewelery available from Maintraditions are suitable for use throughout the home and as gifts for any occasion. Maintraditions strives to create timeless traditions in decor and gift giving through unique items and limited edition items that never go out of style. Maintraditions.com invites the creation of new traditions by producing versatile products for timeless traditions. They take pride in carrying products Made in the USA. All of Maintraditions production facilities are based in the USA and their raw materials are purchased from US Companies.
Maintraditions also purveys an exclusive line of natural products that provide an eco-friendly alternative to personal beauty and well-being. They have dedicated years of testing and development to their products. Maintraditions' all-natural products have been developed to provide a natural, alternative solution to products that may be harmful to the environment. Thier exclusive Natural Essentials beauty products consist of a proprietary blend of elements from nature, many including organic ingredients and cold-pressed essential oils. Indulge in Maintraditions Natural Essentials beauty products that are derived from nature. These products are perfect for all skin types, including sensitive skin. Think of Maintraditions as the main source for natural beauty solutions that can be used by all skin types, including sensitive skin.
Not to be left unmentioned is Maintraditions.com outstanding selection of organic soap just released this summer. They are offering 10% off on their fantastic of oatmeal and spice oragnic soap. Use the coupon code 'FRIEND10' to receive a discount. There are many cheap, synthetic copies of Maintraditions botanical soaps, but they are not nearly as effective in soothing dry skin. Obviously for the best results one should purchase the highest quality natural soaps one can find. Maintraditions organic soaps are produced from organically grown, wild crafted ingredients which have been tested for purity and are pesticide free. Buying soap is something with which folks dont often spend even second of deliberation on. However, botanical soap is considered by some to be a significant item that will help the skin glow. By using a botanical soap for skin one has the capacity to reduce the chances of premature lines and wrinkles in addition to preventing skin irritation.
In summary Maintraditions.com is every bit local boutique based on Long Island except providing goods of the utmost quality to a broad geographical swath without a commute. The items they produce are handmade and produced in limited quantities. It is thereby self-evident that the are created with unique characteristics, quality and style. The Maintraditions.com online shop is very helpful with attempting to locate heath-smart and eco-sound items produced in the USA. Maintraditions was founded in 2007 with the values outlined above, and they are sticking to their main traditions. Maintraditions is easy to get in touch with simply drop them a line on their website or call (800)208-MAIN