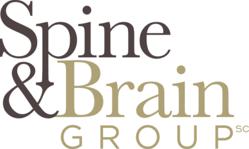 Spine & Brain is excited to be able to offer personalized care to the Stevens Point area.
STEVENS POINT, WISCONSIN (PRWEB) August 21, 2012
Spine & Brain Group has expanded to better serve patients in more areas with a new office in Stevens Point. The new facility began taking patients on May 12th, 2012.
Dr. MacKay is a Fellow in the American Association of Neurological Surgery, a distinction recognizing advanced training and excellence as a specialist in neurosurgery. He is also board certified and a Fellow of the American College of Surgeons.
The providers and staff work with patients on referrals from area physicians and hospitals as well as individuals who seek out care independently. Presently Spine & Brain Group has locations in Wausau and Rhinelander with a coverage area that includes Eagle River, Minocqua, Tomahawk, and now the Stevens Point and Wisconsin Rapids areas.
Spine & Brain Group offers personalized care for spine, neck and brain related surgeries. Patients receive treatment for: radiating arm and leg pain, pinched nerves, bulging discs, sciatica, nerve repair, neck surgery, aneurysm surgery and prevention, and endovascular neurosurgery.