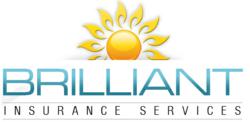 Woodland Hills, Ca (PRWEB) August 20, 2012
"In the past several months," says David Karubian, CEO of Brilliant Insurance Services, "we have seen opportunity returning the insurance market. With that, we have seen the number of quotes for new policies, certificates, and renewal retention is at the highest we have seen in 2 or 3 years. In turn, we have attracted some very skilled and professional employees and independent salespeople to join our organization".
Monty Cortes was brought onboard at the end of 2011 and currently manages, renews, and services policies and accounts as well as write new business accounts. Quotes for commercial insurance in California are nothing new to Monty, as he has worked various jobs in the insurance industry over the past 20 years including his position as an underwriter at a reputable excess and surplus lines insurance wholesaler.
Richard Stefani, CLU joined the team mid 2012 and has over 30 years experience in the areas of Life, Health, Disability, and Employee Benefits. Giving free quotes on life insurance in California is his passion. Richard will transact single person policies or create plans for business that have hundreds of employees.
Susana Rodriguez was recently welcomed as an Independent Broker and has over thirteen years in the field. At the moment she is mastering the underwriting guides for providing Mercury auto insurance quotes in California. Although her experience has primarily been with personal lines, "Susie" is expanding her knowledge in the commercial lines arena.
This past weekend the specialized websites owned and marketed by Brilliant Insurance Services were updated to reflect the personnel changes. These sites include MovieInsure.com, Insure-contractor.com, Comp-insure.com, Event-insure.net, Error-Omission.com, Garage-Insure.com and few others including the main site – BrilliantInsurance.com.
In addition to the personnel changes and the usual personnel updates on the site David states, "Brilliant Insurance Services is headed into very positive territory and poised for its best year of growth ever. Without getting into all of the details, certain technologies, strategic relationships, and 'nurturing the right team' are the ingredients for a huge announcement that would be made within the next 12 months if everything goes according to plan."
David did however, make the following statements. "…we are taking our internal systems into a paperless mode. The savings on supplies and ability for data to be accessed and stored is an attractive reason in itself…" and on another topic altogether David remarked "…our recently acquired surplus lines license opens a whole new range of options for the agency…" Lastly, he left one lingering comment that may complete the story - "…there is 'space' in the realm of "product liability" and it is on the forefront of the marketplace…" leaving us to believe Brilliant's next move will be in the "products" arena of insurance. Getting cheap quotes on product liability can be accessed through one of Brilliant Insurance's specialty websites at product-insure.com