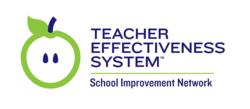 Midvale, Utah (PRWEB) August 20, 2012
School Improvement Network CEO and President Chet Linton spoke Friday on MSNBC's "The Cycle" about creating partnerships in the public and private sectors to improve America's education system.
"For us, it's all about increasing student achievement and making sure every student is college and career ready," Linton said, explaining how School Improvement Network's for profit status allows it to reinvest in innovations in a way states and districts can't.
With this status, School Improvement Network acts as a "strategic partner" to bring schools and educators the personalized resources they need to become more effective teachers and better prepare students, Linton said, all at "a few hundred dollars per teacher instead of a few thousand."
And research shows the method works.
"We see reading scores double in schools that use our resources," he said. "We see math scores triple. These are against district averages, so I think that is probably one of the best determiners."
To watch Linton's interview, click here.
About School Improvement Network
Founded in 1991 by teachers, School Improvement Network has spent decades researching and documenting the best practices in education. From this research, School Improvement Network has developed the Teacher Effectiveness System. Teacher Effectiveness System outlines a step-by-step process to improve teacher practice, and arms educators with a set of powerful tools that can be used to complete each step. Research shows that districts and schools that use the tools in the Teacher Effectiveness System produce better teachers, and as a result experience dramatic increases in student achievement, driving up student test scores by as much as 30% in a single year. School Improvement Network works with thousands of schools and districts in every state and around the world and has visited over 3,500 classrooms to document best practices in action. Learn more at http://www.schoolimprovement.com.
School Improvement Network, the Teacher Effectiveness System, and their respective logos are trademarks of the School Improvement Network. All other trademarks and registered trademarks are the property of their respective owners.