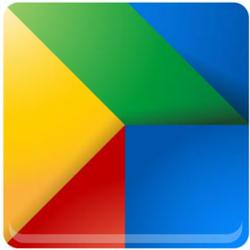 To go a step further, to convert those non-believers Google challenges any member of the public to hack into their system – if they manage to, they get a financial reward.
UK - (PRWEB UK) 20 August 2012
London: Google are not shy when asked security questions. In fact, they act the complete opposite. Google want customers to know where and how organisations data is stored, they trust their cloud and want customers to too. Google trust Google Apps so much they use it to store 54, 604 employee's data. But don't just take our word for it, Google has achieved several globally recognised independent certifications and meets the requirements of a variety of internationally accepted security standards. These include, but are not limited to:
Sas 70 type II - An independent auditor unreservedly issued Google Apps with an unqualified SAS 70 Type II certification. As one of the highest industry accepted auditing standards for service companies, SAS 70 certification provides customers with guaranteed security and reliability for their systems.
FISMA - Google is the industry first to complete FISMA certification for a multi-tenant cloud application. Obtaining FISMA certification & accreditation for Google Apps is critical to US federal government customers, who must comply with FISMA by law.
More recently, Google achieved:
ISO 27001 certification and SSAE 16 – both certifications are amongst the most widely recognised, internationally accepted independent security standards. Adam Swidler – product-marketing manager at Google commented, "Our certification is robust as we had everything from engineers interviewed to the code within our apps audited. In comparison, other vendors only have their data centers and infrastructure certified." This demonstrates Google's unique ability to invest in security at a scale that's difficult for competitors to achieve on their own.
The SSAE 16 type II attestation puts Google a step ahead of its competition, Microsoft 365 that has not yet achieved this standard.
In addition to achieving the industry's highest standards in security, Google continuously innovates its Google Apps suite to ensure customers can continue to comply with changes in security legislation. The recently announced two-factor authentication drastically reduces the chance of data stored with Google being stolen, as hackers would not only have to get access to passwords and usernames but mobile devices also.
To go a step further, to convert those non-believers Google challenges any member of the public to hack into their system – if they manage to, they get a financial reward. If that doesn't demonstrate Google's level of competence in the cloud-computing field I do not know what will.
'Is Google Apps secure?' is too broad a question to be answered in one article. Ultimately the answer is different for every company with different security legislation. Then again if it is good enough for BBVA, Virgin America and the U.S. government the question we should be asking should be 'What organisation is Google Apps not secure enough for?'
AppsCare®, Google Enterprise Premier Partner is a world leader in cloud services provisions, supporting over 2500 customers in 33 countries. AppsCare® comprise 10+ years' experience deploying technical solutions for organisations of all sizes and geographies utilising their GStall delivery methodology and AppsCare® support programmes. To subscribe to their fortnightly newsletter click here.
Follow @AppsCare | Follow @Netpremacy