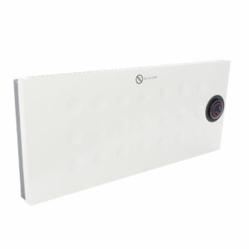 Products You Can Count On From People Who Care
(PRWEB UK) 21 August 2012
CNM Online offers different models from reputed brands manufacturing Convector Heaters such as the ProElec, Scirocco, Dimplex, Igenix, Honeywell, Glen, Stirflow, Crown and Delonghi. The products offered by the store vary in wattages from 500W (low) to the 3kW (high) powerful models. The convection heaters offered by this UK store have the timed thermostat that have the constantly changing heat settings matching the heating requirement of people.
CNM Online UK store Convection heaters offer many benefits when compared to other radiant heaters. The heaters offered by this store can be distinguished by the heating substrates and the physical design of the heaters.
In a conversation with us, a senior official from CNM Online UK said, "The Convection heaters offered by us are reliable, safe and come with a minimum 1 year warranty. The services offered by us will help you(customer) in installing the device on your own at home, office or anywhere. Our branded range of heaters has helped us provide customers exact warmth they need during chilling winters and otherwise too".
Safety is an important aspect of the electric heaters which is well ensured by this UK store. They specialize in electrical components. The convection heaters make the room very warm and the temperature too can be adjusted as per requirement, however not enough to burn, especially when kids are around. This safety measure is mentioned by the store assistant, mainly for homes having kids, senior citizens and pets.
Further more the CNM official highlighed more advantages and said, "The convection heaters from our store have heating elements hidden which prevent burning if in case they come in contact with highly flammable objects like newspapers or curtains. Therefore, for such reasons the convection heaters are safer as the coverage and speed are well regulated by us. Few essential safety tips are shared with others to avoid small mishaps. We offer convection heaters for less compared to the radiant heaters. The branded heaters from us operate less than 12 pence per Kw hour due to the inbuilt electric thermostats".
For more details on convection heaters, visit http://www.cnmonline.co.uk
About CNM Online UK:
CNM Online is leading supplier of electrical components in the UK. They offer excellent quality standard electrical devices from low, medium and high range, keeping in mind an average and well paying customers.