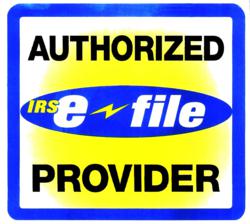 Our 1099-R software makes it easy to import from Excel, print and electronically filing IRS Form 1099-R quickly and easily.
Beloit, Wisconsin (PRWEB) August 27, 2012
Retirement benefits are a type of compensation between an employer and an employee. Taxes on the income of most retirement plans are typically not paid until they are withdrawn. IRS Form 1099-R is used to report distributions from pensions, annuities, profit-sharing and retirement plans, IRAs, insurance contracts, etc. A plan custodian sends IRS Form 1099-R to the owner of a plan if she or he has made distributions of $10 or more from the plan in a given year. In some cases, the recipient needs to attach a copy of Form 1099-R to their tax return.
1099-R software at the site 1099fire.com makes it easy to file IRS Tax Form 1099-R by paper or electronically. Service bureau and mail house solutions are also available.
Paper Filing, Electronic filing, Service Bureau...
1099-R can be filed by paper or electronically to the IRS. "Our 1099-R software makes it easy to import from Excel, print and electronically filing IRS Form 1099-R quickly and easily", said Erich J. Ruth, Technical Support for 1099FIRE, a market-leading provider of 1099-R software and services. Sample Excel templates can be found on the website 1099fire.com which will import into the 1099FIRE software or technical support can guide you through the process of importing by phone or email.
Electronic reporting of information returns eliminates the need to submit paper documents to the IRS. Electronically filed information may be submitted to the IRS 24 hours a day, 7 days a week. "Electronic filing of IRS Tax Form 1099-R is easy to do", said Ruth and "The system is updated each year to reflect the format changes that are made by the IRS". 1099FIRE software creates original, replacement, corrected and test files in the format required by the IRS for electronic transmission.
1099FIRE is the only company to offer One-Touch E-Filing. Just click a button and the software will automatically log in and upload your file to the IRS FIRE system. You will receive verification within seconds of receipt of your file.
Filing information returns can be stressful. 1099FIRE can eliminate the stress of filing information returns by electronically filing in a timely manner and at an affordable price. 1099FIRE will beat any competitor price; attain a quote for any service from any competitor and 1099FIRE will provide same, if not more complete, service at a lower price.
Visit the 1099FIRE website at http://www.1099fire.com to stay up-to-date with important news, tax deadlines and the latest in compliance information.
Looking Ahead...
Furnish Copy B to the employee by January 31 of the year following the year of distribution to the IRS.
File Copy A of this form with the IRS by February 28 of the year following the year of exercise of the ISO. If you file electronically, the due date is March 31 of the year following the year of distribution.
About 1099FIRE:
1099FIRE is dedicated to providing feature-rich IRS Form 1042-S, 1097-BTC, 1098, 1099, 3921, 3922, 5498, 8027, 8955-SSA, W-2G and W-2 software. Import, print and eFile 1099 forms the quick and easy way!
1099FIRE is a market-leading provider of information-reporting solutions and services for 1099, W-2 and 1042-S filers. 1099FIRE develops and markets a comprehensive range of products that enables any size business or institution to effectively comply with all 1099, W-2 and 1042-S filing requirements.
Have 1099FIRE Service Bureau handle all of your printing/mailing and IRS filing needs - it's secure, affordable and stress free!