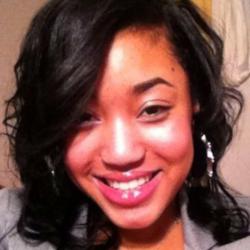 Octavia has such a diverse range of talents that makes her a great addition to our team.
Atlanta, GA (PRWEB) August 20, 2012
AchieveIt announced today that Octavia Warren has joined the firm in the position of designer, creative services. She will be responsible for developing marketing, sales, and communications materials for this execution management and strategic planning software company. Her addition to the company provides AchieveIt with increased firepower as it begins to enter new markets.
Warren holds a bachelor's of fine arts degree from the Savannah College of Art and Design, where she graduated in 2011. Her design skills incorporate and take into account a variety of background subjects, including two-dimensional design, three-dimensional design, drawing, motion graphics, color theory, art history, business, typography, and web design. She has provided creative services for the likes of AT&T Mobility and Kaiser Permanente.
"Octavia has such a diverse range of talents that makes her a great addition to our team," said Scott Regan, founder and chief execution officer of AchieveIt. "Her ability to take complex business concepts and translate them into effective communications vehicles in a variety of mediums is truly amazing. It is rare to find a designer with this level of flexibility."
In June, AchieveIt released Version 4.0 of its cloud-based software and began a reorganization of the company, as it positioned itself to move into vertical markets outside of healthcare, where the firm got its start. With Version 4.0, AchieveIt unveiled three new applications: ExecuteIt, AnalyzeIt, and ImproveIt. These applications help accelerate performance in strategic planning, strategy development, execution management, and performance improvement.
About AchieveIt
Serving more than 110 clients in 35 states and South America, AchieveIt helps organizations transform vision and goals into tangible business results by executing smarter, faster, and better. Through its suite of cloud-based strategy development and execution management applications, AchieveIt accelerates transformation through enhanced accountability, transparency, and execution. The company provides an innovative set of online tools to develop, monitor, and implement strategic and operational plans, performance and quality improvement projects, and leadership and management programs. A national thought-leader on strategy development and execution management, AchieveIt offers free strategic planning webinars and white papers on its website at AchieveIt.com.