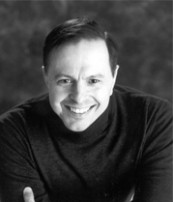 New York, NY (PRWEB) August 20, 2012
Haute Design Network is pleased to announce the recent addition of the talented interior designer James Rixner to their expanding network of talent. Midtown Manhattan-based Rixner creates rooms that masterfully harmonize serenity with chic elegance, celebrating a simple luxury that is also practical and which reflects his clients' individual preferences. He is always very aware of the importance of detail and following closely with the architecture of his overall design of space.
About Haute Design Network
Haute Design Network selects interior designers that have displayed a high level of expertise and accomplishment in their field. This exclusive circle of leading interior designers are invited to bring there past, current and future work to Haute Living readers. Rixner and his colleagues are featured on Haute Living's comprehensive website as exclusive interior design professionals, along with daily blog posts, articles, and up-to-date reports related to design, real estate, and luxury. All this and more may be accessed by visiting http://www.hautedesignnetwork.com/designer/james-rixner/
About James Rixner
For the past 20 years, Rixner has been designing interior beauty for high-end commercial, residential, and corporate spaces throughout New York. Rixner is a professional member of ASID, holds both a NCIDQ certificate and a New York State license as a Certified Interior Designer, and co-ops, condominiums, lofts, lighting, kitchen, bath, and library design are among his many specialties. Having earned several awards related to the industry and features in magazines such as New York Living and Traditional Home, Haute Design Network is looking forward to offering Rixner's contributions to their distinguished design team.