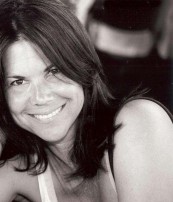 Beverly Hills, CA (PRWEB) August 20, 2012
Haute Design Network is pleased to welcome Andrea Michaelson Design, of Beverly Hills, California, to their expanding network of interior designers. Formally trained in architecture, Michaelson puts emphasis on the "bones" of each space she designs, creating a timeless result that is primarily inspired by its most basic architectural elements. Her refined tastes and skills are well-suited for the Haute Design Network, and will be highlighted within Haute Living Magazine, a definitive source for all things design, real estate, and luxury.
About Haute Design Network
Haute Design Network selects interior designers that have displayed a high level of expertise and accomplishment in their field. This exclusive circle of leading interior designers are invited to bring there past, current and future work to Haute Living readers. Michaelson and her colleagues are featured on Haute Living's comprehensive website as exclusive interior design professionals, along with daily blog posts and up-to-date reports covering notable events, people, and other stylish subjects. All this and more may be accessed by visiting http://www.hautedesignnetwork.com
About Andrea Michaelson Design
Offering more than 25 years of experience, Michaelson's unique take on European design, along with expert knowledge of fine textiles and antiques, has earned her many distinctive recurring clients. She is known to pair unlikely items and rare finds, keen on juxtaposing historical features with surprising ultramodern aspects such as lighting and custom furniture.