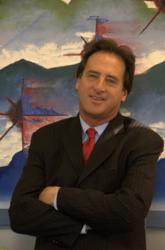 Our phonathon software is not only the newest and best in calling technology, it is easy to learn, easy to use, and easy to afford.
Atlanta, GA (PRWEB) August 20, 2012
According to phonathon experts, there are three crucial elements in any successful higher education campaign: The number of contacts per hour, the attempts per contact, and most importantly, the completion percentage. The common thread for success running through all three of these elements is sufficient and up-to-date calling software.
"There are still universities and colleges using notecards and hand-dialing a phone during their phonathons," said Steve Bederman, CEO of the Call Center Corporation. "They will not be able to adequately compete in today's environment."
Bederman continued, "Our phonathon software is not only the newest and best in calling technology, it is easy to learn, easy to use, and easy to afford."
The expert strategists at the Call Center Corporation recognize that in order for a phonathon to truly succeed, however, it must be run like a business. This means a combination of great calling technology, and a strong knowledge of telephone fund raising. "Simply put," said Bederman, "We know this business well. From the strategy to the planning to the software to working with students - we know the business of phonathons."
"The Call Center Corporation team is excited to bring our strategy and software resources to colleges and universities," concluded Bederman. "We invite anyone interested in conducting phonathons to talk to us."
###
For more information, contact the Call Center Corporation at 877-499-7012, or go to the Call Center Corporation website for more information.
About Steve Bederman
Steve Bederman is a well known leader in software and technology industries in North America and globally. Steve has held CEO positions in the Call Center Software, Computer and Network Security industries, at companies such as Vocalcom North America, TouchStar, E-Fense Corporation and Vigilance Corporation. His latest venture, thē Corporation, offers a new approach to U.S. market entry, for non-US companies that have been unable to successfully enter the US market on their own.
About the Call Center Corporation
The Call Center Corporation, a Bederman company, offers call center technology solutions. One of a group of subsidiaries owned by thē Corporation, and created to fill the gap between call center software providers and customer needs in the call center market, the Call Center Corporation is a new kind of call center solutions provider. The Call Center Corporation recognizes customer requirements, suggests solutions from a portfolio of only highly rated products, and helps customers implement technology to improve efficiency, effectiveness and return on investment. The Call Center Corporation is customer centric and constantly aiming to improve its product line and service offerings and offers many articles on call center profitability. Visit thecallcentercorp.com or call 877.499.7012 to find out more. The Call Center Corporation is constantly adding to its portfolio of call center products and services. Interested clients can apply to be considered at thesoftwarecorp.com/client-applications.