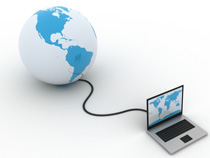 Washington, D.C. (PRWEB) August 21, 2012
Regulations calling for the blacklisting of companies caught making and selling counterfeit drugs and medical devices in China will go into effect in October as part of a nationwide effort to enhance drug and device safety by cracking down on illegal activities.
According to the rules released last week by China's State Food and Drug Administration, the blacklist will be prominently posted on the websites of local drug safety regulators, and will include information on manufacturers and others involved in the production and sale of counterfeit or inferior drugs, and those who have produced uncertified medical equipment or substandard equipment that has caused accidents. The published information will include the name and address of the company, the name and ID number of legal representatives, the company's illegal action, the penalty fined and the public notification period. When the notification period expires, the information about the blacklisted company will be stored into a database for future public inquiry.
An SFDA official said the blacklist will enhance drug and medical equipment oversight efforts by both government and industry, and hopefully deter violators. The unnamed official also said the regulators welcome additional supervision by social organizations and members of the public related to entities and individuals on the blacklist.
China has struggled in recent years to combat the production and sale of fake drugs, and has launched several nationwide crackdowns on counterfeit drugs after major cases in which the use of the drugs resulted in deaths – including execution in 2007 of the former head of the SFDA for approving a deadly counterfeit in exchange for cash. Earlier this month, an anti-counterfeiting swoop by the country's Ministry of Public Security saw 18,000 police officers detain nearly 2,000 people and seize about $180 million worth of fake drugs which were being sold for the treatment of hypertension, diabetes, skin diseases and other "complicated illnesses," including cancer.
Commenting on the new blacklist, Louise Zornoza, partner at global regulatory development tracker RegLink, said "This initiative is a simple, but effective way to ensure public accountability for senior executives of companies that place profit above public health and safety and break the law. This will also flag for importers the companies to avoid doing business with and make it easier for regulatory authorities in other countries to track and trace imports from companies that aren't trustworthy."
About RegLink:
RegLink Associates, LLC is an online publisher of two e-weekly Global Updates that provide a round-up of the previous week's regulatory, clinical, reimbursement, commercial and health technology assessment developments worldwide. Its Global Drugs and Biologics Update and Global Medical Device Update aggregate the "What's New" from major markets around the world by country, region and topic with links to source documents and brief translation of title and content. RegLink offers a free 30-day trial of its Updates.