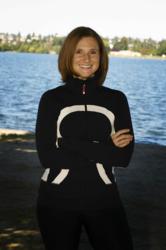 I am offering this free PDF because I want women to have a place to start, a plan.
Seattle, Washington (PRWEB) August 24, 2012
Fit Healthy Moms is offering fifty free tips that help the busiest of moms PLAN their success in reclaiming their bodies after babies. The company, based in Washington state, is offering the free PDF to anyone in the world in exchange for an email address, which will be kept private. The tips address topics not often discussed by women, such as "Breastfeeding Hunger" and "Beware of Yogurt."
"The biggest reason women don't lose the baby weight is because they are lacking a realistic plan," says Sara Dean, creator of Super Mom Workouts and Fit Healthy Moms. "I am offering this free PDF because I want women to have a place to start, a plan. These tips will get women wanting to lose the weight gained in pregnancy pointed in the right direction."
The Blast Your Baby Belly tips cover everything from water intake, exercise samples, alcohol consumption, and even sleep! Women who take advantage of this offer will find they have more energy, increased libido, and will lose weight in a way that is safe for them and a nursing baby.
"Breastfeeding allows a women to burn 20 calories per ounce of milk produced. Many women produce 24-28 ounces a day. That is 480-560 calories burned per day from just breastfeeding," Dean continued. "It is how a woman handles the hunger resulting from the breastfeeding that is important."
The Fit Healthy Moms website is packed with great, free information. Many women who download the Blast Your Baby Belly program also purchase The SuperMom Fat Loss System. This system is a proven and tested fat loss program specifically designed for mothers who have had trouble losing fat – regardless of when they last had children.
Members of the media are invited to receive a complimentary copy of The SuperMom Fat Loss System for review. Sara Dean is available for interviews upon request. To download the free Blast Your Baby Belly PDF, please click here: http://www.fithealthymoms.com/2012/05/12/perfect-10-workout/ and enter in a valid email address.
About: Sara Dean has been a personal trainer to moms since 2003. Her passion is to provide moms with the strength, power and pride to be better moms, happier wives, and stronger women. Sara empowers women to take care of themselves in order to better take care of their families.