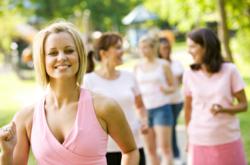 Building healthier lives, free of cardiovascular diseases and stroke. - American Heart Association
Sacramento, CA (PRWEB) August 21, 2012
The AHA is the largest voluntary health organization that is working to prevent, treat, and defeat heart disease, stroke and other cardiovascular diseases. These diseases claim more than 790,000 lives in the USA each year and many of these deaths in Sacramento could have been prevented. The American Heart Association appreciates all the help from the sponsors, walkers, and wonderful volunteers that help manage this event each year. The AHA has many programs for the people of Sacramento including: improving patient care, advocating better health, reaching out to populations at risk, raising awareness about heart disease and stroke, and providing American Heart Association CPR & First-aid Classes in Sacramento.
Join walkers from all across the Sacramento area and have some fun supporting a wonderful cause. The American Heart Association has organized two dates to choose from – or come out to both walks.
State Capitol AHA Heart Walk
Date: Thursday September 20th, 2012
Time: 11:30 am
Path: One mile around the Sacramento State Capitol
Start: Sacramento State Capitol – West Steps
Sacramento Community Heart Walk
Date: Saturday September 22nd, 2012
Time: 8 am event start, and walk starts at 9 am
Path: Two choices: 5K or 1 mile route
Start: William Land Park at Freeport Blvd. and Sutteville Road, Sacramento, CA 95822
The American Heart Association Sacramento Heart Walk is open to everyone of all ages. Strollers are allowed at this event, but the pathway can get a little crowded so it may be difficult to push the stroller. The AHA will provide water and dogs are allowed if they are on a leash. The money raised for this event will help fund American Heart Association research and initiatives that will promote prevention, treatment and the improvement of patient care in Sacramento and throughout the USA.
There will be a VIP tent which is reserved for the Sacramento State Department people who have raised over $250 and the Community Team participants who have donated over $500 by the start of the Heart Walk. The advantages of the VIP tent are: a wonderful catered lunch for the Sacramento State Walk, a brunch at the SAC Community Walk, and also a chance to win some additional prizes. Come on out and show your support.
The American Heart Association provides official certification and renewal classes in: CPR, BLS, ACLS, First-aid, PALS, Bloodborne Pathogens, and other life-saving training classes. Theses classes are taught throughout the Sacramento area including: Carmichael, Rancho Cordova, Roseville, & Folsom. If you are interested in registering to take an American Heart Association CPR course, you can call Sacramento CPR Classes at (916) 623-4684.
Register today for the Sacramento AHA Heart Walk.