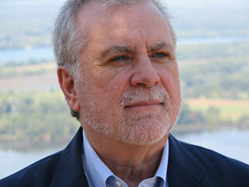 After many years of waiting, John Lee's dream is finally coming true. The Flying Boy movie, named after the book, is scheduled to film in the spring of 2013.
Austin, TX (PRWEB) August 21, 2012
Beginning with the first word he penned of his memoir, best-selling author and Austin resident, John Lee, envisioned his book on the big screen. After many years of waiting, his dream is finally coming true. The Flying Boy, named after the book, is set to film in the spring of 2013.
The story is a heart-wrenching memoir about an Austin man who finds love and loses it when he uncovers deep, buried wounds that come from being raised in an alcoholic family by a physically and emotionally absent, yet abusive father.
The Flying Boy book has sold 350,000 copies to date thanks in large part to the author's three appearances on Oprah and also because of the fervent backing of the community in Austin. The support of Book People, the local recovery movement and therapists that recommended the book to their clients, contributed to the success of the book that still transforms people's lives today. Due to its powerful message on men and relationships, The Flying Boy became a staple of the men's movement along with Sam Keen's Fire in the Belly and Robert Bly's Iron John. Bly and recovery guru John Bradshaw went to bat for the author and the book and transformed it from a self-published phenomenon to a national best-seller by encouraging Health Communications to pick it up and re-release it in l987 and is still in print today.
Since then John Lee has become a recognized leader in the fields of personal growth, relationships and anger management and has spoken in 40-50 cities a year both nationally and internationally.
The full length feature film will be shot completely on location in Austin, Texas in the spring of 2013 with Don Baldwin directing. Don brings almost forty years as a professional in the entertainment industry encompassing a number of varied disciplines and creative aspects of film, music, radio and theater. Under the tutelage of such luminaries as George Cukor and Billy Wilder (American Film Institute-Greystone), Bill Traylor and Peggy Feury (Loft Studio), and as protégé of the 'actor's prophet', Lee Strasberg, Don's opportunities in developing his own artistic talents were unparalleled.
John Lee, who is also a producer of the film, lived in Austin from 1980 to 1996. In July 2012 he returned to live permanently in his beloved Austin with his wife, Susan.
Lee is the founder and former director of The Austin Men's Center which has been serving the men and women of the Austin community since 1986 under the direction of Bill Bruzy. John Lee taught at the University of Texas and Austin Community College before writing The Flying Boy and 23 other non-fiction books along with his award winning novel, When The Buddha Met Bubba, which is also being made into a feature film in 2014. John will be re-opening his private therapy practice in Austin while continuing to write and give lectures. John Lee can be reached through his website at http://www.johnleebooks.com.