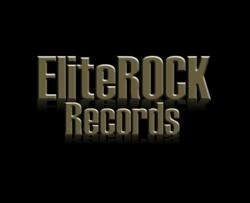 Working For The Artists, Not Against Them
St. Louis, MO (PRWEB) August 20, 2012
Rising independent record label EliteROCK Records is currently seeking up and coming Artists for its' roster, as well as accepting outside investments. Although EliteROCK is a newly formed label, the company brings over 15 years of combined knowledge & music industry experience to the table. This mid-west based Indie Label is making waves in the music industry, both nationally & worldwide with its impeccable work ethic & already sterling reputation. EliteROCK has made huge changes to its operations in 2012 such as now being able to offer its' Artists a worldwide distribution network, backed by a nationally known label and use of the necessary tools to promote music on a larger scale. We are not only setup to offer worldwide distribution of Artists recordings, but also can promote music videos to a national level and offer college, satellite and national radio campaigns. EliteROCK will be a rising indie label to watch as well as the Artists to which they represent, promote and market.
EliteROCK Records distinguishes itself through the commitment it undertakes with each of its Artists. Contrasting the typical scenario in which a record company spends more money producing the music than they do in its marketing and promotion, EliteROCK Records will utilize experienced and resourceful producers to ensure the highest quality product within established production budgets. This, in conjunction with the financing and expertise necessary to stage intense, relentless marketing campaigns will guarantee the impetus necessary to create "winning" products in the marketplace.
For additional information or questions contact us anytime.
Artist Submissions: submissions(at)eliterockrecords(dot)com
Investor Relations: invest(at)eliterockrecords(dot)com