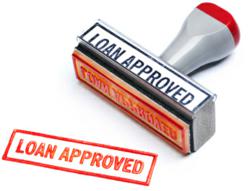 Lusby, MD (PRWEB) August 21, 2012
Cap Credit personal loan service has raised $207,000 dollars from two venture capitalists for 5% equity in the company. Cap Credit provides a secure environment for individuals looking to get fast cash loans online with no credit or bad credit.
"We were approached by a venture capitalist and his silent partner who prefer to remain anonymous several months ago. They were interested in buying into the company and we will use their contacts to enhance our reach. We didn't make this deal for the cash but rather the experience and expertise in this niche that the VC's bring to the table." - Rob Living.
Cap Credit will use the VC money to improve their customer reach through a multiphase marketing strategy. Starting with radio testing and other social channels with the goal of moving to main stream media.
Customers who visit Capcredit.com can currently apply for cash advance loans up to $1000 dollars depending on their financial history. With in the next several months there will be more loan options available which include auto loans and debt consolidation services.
"We truly care about our website visitors. Yes Cap Credit makes money by matching visitors successfully with lenders but we also want to teach the visitor how to improve their credit. Good credit is the key to lower loan interest rates and financial freedom." - Rob Living.
Capcredit.com was recently granted the Norton Trust Seal and is currently in the process of acquiring the McCafee Secure seal. Security is the number priority at Cap Credit and it should be at any website handling sensitive information. When a visitor completes an application their information is transmitted securely to a pool of loan lenders. The lenders will review the applicants application and contact them if they are approved.
Applicants should set expectations and be aware that cash advance loans should be used as short term loans. Repaying the loan on time means the customer will pay less interest and it may even help rebuild the borrowers credit depending on their situation.
There are currently no limitations as to how a borrow can use their cash advance loan. Typical loan uses include paying immediate bills such as rent, automobile repair, utilities and more.
About Cap Credit ™
Cap Credit ™ provides an online small loan matching service. Applicants can complete a loan application and potentially be matched with a lender willing to fund a loan.