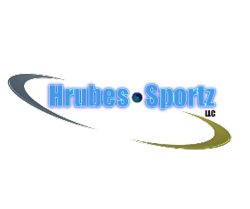 New Orleans, LA (PRWEB) August 20, 2012
Hrubes Spotrz Marketing Director, Kim Hasney, was approached by a member of The Leading Ladies Guild and asked if the business would support The Jefferson Performing Arts Society in any way it could. After speaking with a representative, Mrs. Hasney was able to get an in depth idea of how Hrubes Sportz could be of help. Together they found headwear that would make the perfect base for the headdresses to be sold at the fundraiser. Hrubes Sportz was glad to donate the chosen items.
The Leading Ladies Guild is the arm of Jefferson Performing Art Society that does all of the fund raising for youth programs, adult voice and acting programs, and plays that are featured in at least 5 venues. Their efforts help defray the costs involved with staging incredible performances.
On Wednesday, August 29th, they will transform the headwear donated by Hrubes Sportz into exotic headdresses with lavish lace, feathers, boas and any kind of sparkling odds and ends they can find. These headdresses will be sold to raise funds at all the Leading Ladies Guild's meetings. They will be worn at the main event, the Pasta and Puccini Headdress Ball on October 19, 2012.
After viewing all that Hrubes Sportz offers in the sporting goods market, the Leading Ladies Guild has already requested products for future auctions and fundraisers. Hrubes Sportz has agreed to donate, for a future auction, some of their top selling products from the Fan Gear category for the New Orleans Saints. Some of these items such as, The Drew Brees Player Pride Desk Top Photo Mint, are expected to raise top dollar for the Jefferson Performing Arts Society.
About Hrubes Sportz LLC:
The company was founded in January 2012 by a young entrepreneur, Kyle Hrubes, a native of New Orleans, who appreciates why Louisiana is called "Sportsman's Paradise." It is the goal of Hrubes Sportz to provide quality products at reasonable prices so customers can maintain their active lifestyle. Whether it is hitting the links, being on the water, hitting the trails, rooting for a favorite sports team or just being a fan of sports in general, we are here to provide you with anything you may desire. Visit http://www.hrubessportz.com