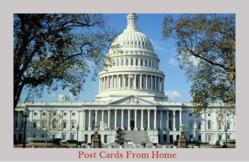 (PRWEB) August 22, 2012
A recent rumor in the city of Detroit that indicated city payroll services would be outsourced caused controversy and concern. Union leaders formed a coalition and were planning protests. The Deputy Mayor, Kirk Lewis, was prompted to make a statement adamantly saying the rumor was "categorically incorrect." While changes may raise concerns for some customers and employees, experts at DirectPay Payroll services argue that many of the concerns may be avoided if proper research is conducted before selecting a vendor.
DirectPay Payroll services says outsourcing payroll and other essential government services can create incentives and improve timely delivery of quality services when the right company is selected. "There are a lot of government departments and agencies out there doing great work," says Beth Young, Operations Manager at DirectPay. But Young goes on to add, "If a government department is interested in outsourcing a service, it is key that they select the right vendor. Vendor research and selection are critical to a successful outsourcing program."
Local, state and federal government agencies and departments often consider outsourcing services; however, it has often created controversy. Outsourcing business functions has become more and more popular for companies of all sizes for various reasons including decreased operating expenses, access to specialized payroll experts, increased accuracy and improved customer service.
DirectPay's Young says, "One of the most important phases of outsourcing is researching and selecting a vendor." Over time the right company can save an organization thousands of dollars by cutting expenses and increasing employee productivity in other core service areas. However, selecting the wrong outsourcing company can be costly. "Our job is to help our clients increase their bottom line by providing great customer service, the highest level of accuracy and payroll expertise at an affordable rate," says Young.
The option to outsource is usually explored to ease strained budgets. Economists and academics are often divided about the pros and cons and whether or not it will ultimately save public dollars. According to an article published recently in the New York Times, some experts such as Leonard Gilroy, director of government reform at a libertarian research organization called the Reason Foundation, say outsourcing companies simply pay "the market rate," which "may or may not correspond with whatever the government pay scale might be currently."
Governments outsource all kinds of services including the operations of school cafeterias, sanitation department operations, tax claims, park maintenance, graffiti removal, recycling collection and even prison management. The state of Michigan has plans to replace nursing assistants at veteran's homes. Michigan says budgetary pressures mean it can no longer pay the higher wages demanded of public workers.
"Selecting the right company is key for governments, just as it is for other businesses," says Young of DirectPay. "While saving tax payer dollars may be the initial reason for outsourcing, it may not be the only benefit. In payroll, staying an expert in the field is a full-time job."
Whether you're running a small company or a small country DirectPay is available to provide accurate, timely, professional payroll, tax filing and HR services to all their clients. Call DirectPay at 704-921-2730 or visit their website at http://www.directpaypayroll.com today.