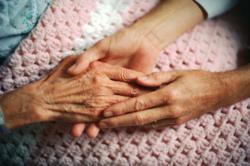 " We hope that this will not only bring readers to our site but will also help someone at the end of the month. We understand that $50 can go a very long way for some families right now."
(PRWEB) August 20, 2012
Everyone has seen them on Facebook. The Rafflecopter has made online raffling for various free items, gift cards and more a common seen. They are easy to join, easy to complete and the chances to win are, by far, better than most lotteries. The staff of LivingSenior.com has jumped on the raffle train and opened their doors to a end of August raffle event. This event, scheduled to start August 20th, will be held through their Facebook site. Megan Coogle, social media and content manager for LivingSenior.com, explained the process at a recent sales and media meeting.
"Readers will migrate to the Facebook site and simply click on the Giveaway option. This option will open the steps the reader has to take in order to be entered into the giveaway. We have several steps available and only two are mandatory. Readers can choose to read and comment on a blog of their choice, share the giveaway with other Facebook friends, join us by subscribing to our RSS feed and more. The person with the most points on August 31st will win a $50 gift card."
This seems simple enough and is for most readers. The only question that many readers have is, "How do you know this raffle is legitimate and there is a real winner?" We asked Ms. Coogle and she answered very clearly. "Rafflecopter handles all of that for us. They tally up the points and let us know at the end of the raffle who had the most points. This takes the guessing out of the process and lets others know that it is legitimate and fair. We hope that this will not only bring readers to our site but will also help someone at the end of the month. We understand that $50 can go a very long way for some families right now."
The $50 gift card has one special option that readers will appreciate. One of the card options is a Shell $50 gas card. This kind of gift card can help a family or caregiver in many ways. For more information on this raffle visit LivingSenior.com on Facebook or email megan(at)livingsenior(dot)com.