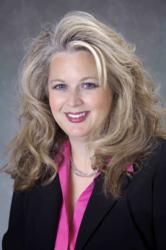 Milwaukee, WI (PRWEB) August 20, 2012
Market Probe, a global market research and consulting organization with world headquarters located in Milwaukee, WI, today announced the addition of Jill Rogers as Vice President, Agriculture and Animal Health Practice.
As part of Market Probe's Global Agriculture and Animal Health practice, Ms. Rogers will oversee the development, execution, and management of strategic marketing research for Agriculture and Animal Health clients in North America.
Ms. Rogers steps into this senior position with 15 years of experience in the Marketing Research field, bringing advanced knowledge in both quantitative and qualitative analytical methods. Her achievements demonstrate forward-thinking in research approaches and a demonstrated strategic orientation in positioning, communications methods, forecasting, market segmentation, pricing, quadrant analysis and customer advocacy.
Prior to joining Market Probe, Jill Rogers managed a full-service custom firm specializing in Agri-business and Animal Health marketing research on both a national and international scale. Additionally, Rogers holds credentials in a broad range of related industries and topic areas, including Human Health Pharmaceuticals, Consumer Packaged Goods, Hospitality, Transportation and Finance. She comes to Market Probe directly from M/A/R/C Research, where she directed custom research for Fortune 500 clients around the world in diverse industries.
Rogers holds a degree in Political Science from Armstrong Atlantic State University, and has pursued additional education in Qualitative Research Techniques, Conjoint and Discrete Choice Analysis, and Market Research Statistics.
ABOUT MARKET PROBE
Market Probe is a leading full-service global market research firm with offices in 10 countries. Founded in 1976, Market Probe holds a strategic focus in Agriculture, Horticulture, and Animal Health research. Market Probe's experienced researchers have pioneered new applications of quantitative research methods and statistical models as well as customized software for reporting results. With offices throughout the United States and in Canada, Belgium, France, the United Kingdom, the United Arab Emirates, Bahrain, India, Singapore, Hong Kong, China and Brazil, Market Probe is well positioned to meet the domestic and global research needs of companies throughout the world. For more information visit http://www.marketprobe.com.