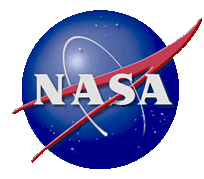 It's Americans doing what we do best
Houston, Texas (PRWEB) August 20, 2012
Amid budget cuts and program terminations, NASA's future is in serious question and certainly the agency programs are in questionable financial disarray. Yet the current Mars Rover project is undoubtedly a success with its adoring public, who are holding up their thumbs crying, "Live. Live. Live.", toward their government concerning the space program which currently has an uncertain future.
And from deep within this crowd has arisen the optimistic promise of "Fund NASA" from thousands who have said that, given the opportunity, they would contribute to the future of this doomed space agency. This has prompted Conzortia Business Funding, Inc. to launch CrowdfundNASA.com a crowdfunding portal dedicated to the survival of the NASA Space Program, where die-hard space program fans can kickstart life back into the space program by kicking in a few good old American greenbacks.
"It's Americans doing what we do best", says Robert Dobyns, Founder & CEO of Conzortia, "Taking the initiative. Rolling up our sleeves. Pitching in when the going gets tough. Making a difference in our nation and the world around us. And with CrowdfundNASA.com, a difference in our galaxy!".
How does this crowdfunding program work to help save NASA? A person simply goes to http://www.CrowdfundNASA.com and takes two minutes to create a profile, choose a funding option, select an amount to give and select a reward to receive for helping out. Funders can opt to receive NASA commemorative patches, NASA coffee mugs, NASA ball caps or NASA T-Shirts as mementos of their decision to help save this American icon of freedom and ingenuity.
"I live in the Houston, Texas area", Dobyns continued to say, "and NASA has strong ties to our community. It's ony natural that we would want to help in any way possible to preserve this fine, heroic, 60 year old, agency that has brought us some of the most incredible innovations of the 20th and 21st centuries."
To get more information or contribute to the Fund NASA Movement, visit http://www.CrowdfundNASA.com or call Conzortia Business Funding, Inc. toll-free at 1-855-266-9678
Net proceeds from donations to the Fund NASA Movement will be delivered at a press conference to be arranged after the project completion date.