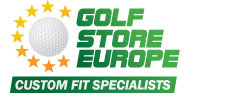 "Recent performances would indicate that McIlroy has the edge" - Golf Store Europe representative
(PRWEB UK) 20 August 2012
The event, which is to be staged at Jinsha Lake Golf Club in the province of Henan, will be the first time the two professionals have faced each other in such circumstances. According to the organisers, the exhibition offers no prize money and is intended to be purely for the entertainment of the millions of fans who have supported both Woods and McIlroy throughout this year's championships.
A representative from the leading golf equipment retailer has the following to say about the eagerly anticipated event.
"It's fantastic to see two of the world's hottest players go head to head, especially as there is no monetary gain involved and they're purely competing for the thrill of it," he says. "Ultimately, both golfers have been on top form this year, with Rory experiencing a landslide victory at this month's PGA Championship and Tiger also having a successful run throughout the season. Both are masters of the sport and we find it difficult to predict who will win – recent performances would indicate that McIlroy has the edge but Woods is definitely regaining his momentum and should pull a great game out of the bag."
GolfStoreEurope is Europe's leading provider of specialist golf equipment. Based in Ireland and boasting stores up and down the country, the retailer also gives customers the opportunity to order an array of top golf accessories on the web – head over to golfstoreeurope.com and check out the ever-expanding range of products now available at the click of a button. The staff at the company emanate a clear passion for the sport and so are able to cater for both amateur and professional golfers alike.