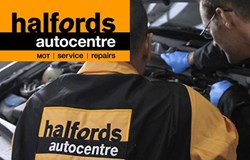 The car servicing experts at Halfords Autocentres are offering 3 for 2 summer deals for motorists this summer.
(PRWEB UK) 20 August 2012
The car servicing experts (http://www.halfordsautocentres.com/car-servicing/) at Halfords Autocentres are offering 3 for 2 summer deals for motorists this summer.
With schoolchildren now on their summer break, thousands of families will be planning a holiday, with the likelihood of at least one long journey in the car to reach their destination.
With temperatures rising, sticky, hot car journeys are inevitable this summer. Ensuring the car air conditioning works and is free of bacteria should make a long journey far more pleasant.
Similarly, a windscreen coated with Duxback should give drivers peace of mind: Duxback helps keep dirt, dust and grime off the windscreen, which is ideal for a long trip on a motorway, but it also repels water, snow and sleet – just in case the famous British weather suddenly turns. Duxback takes just one application and lasts for months.
The expert car mechanics at Halfords Autocentres can also test fuel systems to ensure they are working correctly – which should make the arduous slog up the motorway a little less stressful.
To help motorists enjoy their journey this summer, Halfords Autocentres is offering a 3 for 2 deal on its summer car services at garages up and down the UK.
Services in the 3 for 2 bundles include Duxback coatings, air con checks, fuel services and more. Motorists can pick from a number of car service options, with savings of up to £24.95 on selected bundles.
Drivers can choose an air con and fuel service with free bacterial clean for just £84, or upgrade to the fuel service plus, with a Duxback windscreen treatment and air con check for £119.
The basic option - a fuel service, Duxback windscreen treatment and free bacterial clean - costs £59.95.
All the 3 for 2 car servicing deals are available via the Halfords Autocentres website.
"The summer holidays are a great time to spend time with your family: but sitting in a hot car on a 200-mile journey can test even the strongest of family bonds," said Rory Carlin, marketing director at Halfords Autocentres.
"Our summer deals give motorists a little extra peace of mind: your air con will work perfectly – and stay free of germs – the car fuel system is sound, the windscreen will stay clean and clear of dust and grime.
"All of these things should help make the long road trip more pleasant this summer: so you can focus on having fun, not your car."
Halfords Autocentres' 3 for 2 summer deals are available until the end of September 2012.
For more information, visit http://www.halfordsautocentres.com.
Alternatively, book your car service online now at http://www.halfordsautocentres.com/Landing-Page---Miscellaneous/Seasonal/summer/.
ENDS
Notes for Editors
For more information on this story, contact Hayley Boulton, digital marketing executive, Halfords Autocentre, at hayleyboulton (at) halfordsautocentres (dot) co (dot) uk.
About Halfords Autocentres
There are over 260 Halfords Autocentres across the UK. Each Autocentre is staffed by a team of car experts – Halfords Autocentres has the most ATA-trained mechanics of any independent car garage group. Each Autocentre can perform high quality car services, brake checks, tyre repairs and MOTs, with a satisfaction guarantee* and a 12-month/12,000 mile guarantee on all parts and labour. A recent survey found 95% of Halfords Autocentre customers were happy with their service. For more information, visit http://www.halfordsautocentres..