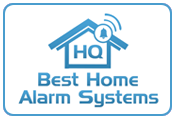 Consumers also need a home security system that fits their on-the-go lifestyle.
Pittsburgh, PA (PRWEB) August 21, 2012
It's a good time to be in the market for a home security system. The top home security companies now offer an array of technology and features at prices most people can afford. Features like wireless security systems, wireless cameras, real time remote access and alerts from smart phones may have been available to only large businesses and wealthy individuals in the past but have been recently commoditized.
In response to growing demand for what we now know as next generation security systems, http://www.besthomealarmsystemshq.com has reviewed the top home security companies providing these services. All home security company reviews are based on specific criteria, which includes.
1. The safety features of the security system like wireless as opposed to phone line based
2. Customer service record of the home security companies, based on real customer reviews, their BBB ratings and company reputation
3. Pricing of the home security system and monthly monitoring services
4. Variety of features offered like remote access, smartphone applications and notifications
5. Quality of the home security equipment
As BestHomeAlarmSystemsHQ.com researches home security companies they found that one factor has the most importance for people looking for the best home security systems out there, and that is their customer service record.
"Home security shoppers want to know that they are dealing with a reputable home security company before they make a purchase.", said founder Mike Bristow, when interviewed. He goes on and states, "Consumers also need a home security system that fits their on-the-go lifestyle."
People are compelled to sign up for the best home security system with monitoring services with a company that gives them the highest level of protection from burglaries, the ability to monitor their valuables and family members. With these new and existing lines of home security systems, customers are able to enhance the most common thing they are looking for with a home security system and that is a peace of mind.
When it comes to the next generation of home security, look out for the following features:
1. Cellular technology: Burglars can't cut your phone line or internet connection
2. Alerts and remote access: Boost your peace of mind and awareness with real time alerts and controlled door locks from your smartphone
3. Wireless security systems: Not hard wired, portable and upgradable
4. How they rank in the home security reviews: The important question of how each company treats their existing customers can be answered by a simple search the web to find independent and unbiased reviews
About BestHomeAlarmSystemsHQ.com
BestHomeAlarmSystemsHQ.com is focused on delivering independent and unbiased reviews of today's top home security companies. They put each home security company and their equipment through a rigorous review process conducted by industry experts. They share the results of their annual home security reviews online in a consolidated manner enabling consumers to make a decision on what home security system is best for their family.