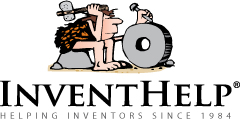 Pittsburgh, PA (PRWEB) August 22, 2012
InventHelp®, America's largest invention submission company, announces that one of its clients, an inventor from Virginia, has designed a pair of gloves that could provide illumination at night or in dark spaces. This invention is patented and a prototype is available.
The "Light Gloves" would provide ample illumination at one's fingertips and could save a user from having to hold a flashlight in one hand while working in the dark. In addition to freeing one's hands, it could also enable multi-tasking. Ideal for use in tight, confined spaces, the Light Gloves would appeal to mechanics, HVAC-repair technicians, individuals who work outside at night or do-it-yourselfers.
The invention would be standard work gloves that would include lights on the knuckles and thumb. The lights would be controlled by an on/off switch located near the wrist. The lights could be standard white lights to provide illumination, or they could be red for safety purposes. The red safety lights would be ideal for individuals who walk or jog at night. The Light Gloves could be produced in different sizes for men, women and children to use.
"I was working at night, and I needed both hands to be free," said the inventor. "I thought it would be great if my gloves had lights in them, and the idea for Light Gloves was born."
InventHelp® is attempting to submit the invention to companies for review. If substantial interest is expressed, the company will attempt to negotiate for a sale or royalties for the inventor. For more information, telephone Dept. 11-AVZ-767 at (800) 851-6030.
Manufacturers interested in reviewing additional inventions and new product ideas can contact InventHelp's marketing partner Intromark by filling out an online request to review new product ideas here.
# # #