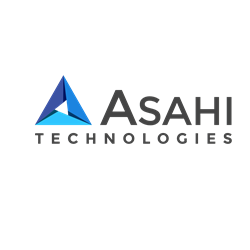 Modules are designed and developed to cater the needs of unique business requirements and offer a rich online shopping experience
(PRWEB) August 21, 2012
With more than 25 percent of the e-Commerce market share, Magento has emerged as a leading framework for online businesses. It is also considered to be completely scalable and flexible to become an ultimate e-commerce solution due to customization of its modules. These modules are also essential, in order to make any online store to stand out in the competition. Customized modules are essential for a modern online shopping cart, as it provides simplified operations, increased sales and unique promotional techniques. And to help businesses access customized modules, Asahi Technologies, a Web development company based in New York now offers Magento Development Company NY services for e-Commerce sites.
As competition in the online market increases by every single day, businesses are finding new ways and features to attract online visitors. One part this strategy is the installation of modules for enhanced performance of the site. Modules render a perfect solution for multi-stores that can be controlled from a single backend operation that can make a difference. Also it increases the scalability of online operations plays a vital role in the success of ecommerce Development Company NY.
"Modules are designed and developed to cater the needs of unique business requirements and offer a rich online shopping experience" stated Vinod Subbaiah, CEO of Asahi Technologies. "At Asahi Technologies, we offer a wide range of customized Magento modules that can enhance online business aspects and natural workflow from Revenue generation, user experience, checkout process and site navigation".
To let customers get a better idea about Magento service, Asahi Technologies also provides a free consultation service for prospective clients on their Magento extension options.
About Asahi Technologies
Asahi Technologies is a New York based web design and development firm that provides software consulting and Web solutions to small and medium level businesses all across North America. Asahi Technologies specializes in responsive design, Cloud Computing Services NY, online marketing, mobile application development and open source technologies. Under the leadership of Mr. Vinod Subbaiah, who himself started his career as a software programmer, Asahi Technologies' team comprises of experienced software professionals having extensive knowledge of technology with B2C and B2B operations. The firm's headquarters is located in New York City, NY.