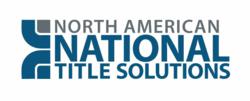 Mr. Johns is an exceptional leader with an accomplished track record of over 21 years of title and title-related experience.
Miami, Florida (PRWEB) August 21, 2012
North American National Title Solutions announced today the official appointment of Brian D. Johns as Division Manager. As the driving force behind NTS, he is responsible for overseeing the company's national operations. Tasked with developing strategic relationships and seeking out advantageous affiliations with companies that share the company's overall vision, Mr. Johns' efforts will lead NTS in attaining its goals.
"After analyzing the needs of the company," said Emilio Fernandez, Executive Vice President of NATG and NTS, "we determined we needed a very specialized skill set to really make strides within the industry. Brian's talent is evident not only in the success he has found in the positions he's held, but in the way in which he combines his vision for the company with methodical and diligent goal planning. Skilled in operations, sales and marketing, technology and financial analysis, he demonstrates an intricate understanding of many key components of this multifaceted business and provides extensive experience in critical areas. Brian's breadth of knowledge is truly an asset that will ensure we meet our goals."
Mr. Johns is an exceptional leader with an accomplished track record of over 21 years of title and title-related experience. His expertise in executive level operations management will ensure NTS runs smoothly while promulgating its unique benefits to strategic alliances. Perpetually holding prestigious positions with national underwriters, Mr. Johns excels in fostering business-partner relationships. He is a graduate of Spring Arbor University.
"I was very attracted to NTS because of its unique business model," said Brian Johns, Division Manager for North American National Title Solutions. "NTS offers concierge service with the flexibility and focus to deliver attentive and personalized results. Their unique ability to implement a national vehicle to drive significant access to revenue into existing regional operations ensures a win-win operation for all involved. I am enthusiastic to spearhead its development.
About North American National Title Solutions (NTS)
NATG's National Title Solutions Company (NTS) was formed to provide title-related and settlement services specifically for National Lenders, Commercial Brokers and Agents, Attorneys, Law Firms and Developers. NTS' customized solutions integrate exceptional pricing, concierge services, localized knowledge and a national reach designed to deliver exceptional results. We employ National Concierge Associates, residing in strategic locations throughout the country, who serve as personal client relationship consultants. Their roles are to ensure client objectives are met with speed and efficiency. NTS' network, comprised of local title/closing branches and strategic partners, understands municipal markets, is familiar with the local property records and provides the localized knowledge necessary to get the job done right the first time. By fusing the benefits of a local presence, the national reach of one of the best-­‐managed insurance underwriters in the country and the most advanced technology, NTS creates a superior combination for its clients.
To Contact Mr. Brian Johns:
North American National Title Solutions
700 NW 107th Ave
Suite 300
Miami, FL 33172
e | bjohns(at)nants(dot)com
o | 877.940.4687
d | 305.229.6574
c | 786.493.0194