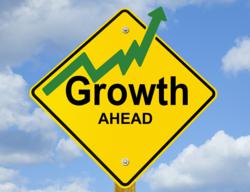 We are fired up to share some cutting edge strategies and tactics in this session. You will not leave without some great ideas. Chuck Terry
Lone Tree, CO (PRWEB) August 21, 2012
Sandler Training, by SalesGrowth MD, Inc. is offering free admission to "Increase Sales 20% in 59 minutes" for the Wednesday August 29th session only. The program is facilitated by Chuck Terry, President and CEO of Sandler Training and nationally known marketing guru Todd Bates.
Increase Sales 20% in 59 Minutes will cover many topics that businesses are grappling with while trying to grow in today's economy such as:

How to drive more leads to the door
How to shorten sales cycles by getting a "yes" or "no" instead of "think it over"
How to get more prospects (who don't know the company) to call
How to jump start marketing efforts and generate more prospects
Tactics to change the game and close more sales
Actionable strategies to maintain a premium price point.
"This is definitely NOT one of those seminars where we let participants in for free then try to sell books or seminars before they leave," says Chuck Terry, "Todd and I are passionate about what we do and believe if we sincerely give other business owners something of great value good things will come back as a result."
The Sandler Training Center is located at 9233 Park Meadows Blvd. and can be reached at (303) 734-7161or on the web at http://www.salesgrowthmd.sandler.com. Sign up quickly for the event.