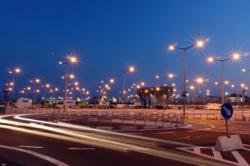 "We continue to research ways to reduce our monthly expenses, working with Improved Illumination provided that third-party, unbiased approach that my entire team liked and appreciated"
Scott Galvin
Boston, MA
Boston, MA (PRWEB) August 22, 2012
A new report entitled "The Proven Economic Benefits of Retrofitting Your Exterior Lighting: A Guide for Commercial and Industrial Property Owners", has recently been published and released by Improved Illumination, a leading lighting efficiency solutions provider.
"This report discussed three factors that are currently available to commercial and industrial businesses across numerous verticals. Those factors being: soon to expire Federal Tax benefits available for the purchase of business related equipment, second, the availability of proven new lighting technology that can reduce monthly lighting cost by as much as 80% and third, the generous incentives and rebates available from local electrical utilities that can cover a significant portion of a lighting replacement project. "
As we wrap up our summer vacations and take note of the back-to-school sales, it is hard to image that in just 10 short weeks the sun will be setting around 5:00 pm and in just 12 weeks, that number gets closer to 4:30" says Jim Feeney, Managing Director of Improved illumination. "With the Federal Tax benefit coming to a close at years end, and the uncertainty of the amount or even the availability of any 2013 Incentive monies available from local utilities, many of our clients are now looking into swapping out those energy hungry "hogs" currently illuminating their properties with cost saving alternative lighting fixtures.
This report also contains a Case Study of a major automobile dealership that recently underwent an exterior retrofit lighting project.
A quick summary of some of the results were:

Outdoor lighting consumption reduced by 68%
Annual maintenance expense dropped by 80%
Simple payback was 11.3 MONTHS
10 year ROI was calculated at 1045% •
Improved illumination invites business owners, property managers, CPA's, landlords and other interested parties to contact us for their free copy of the report. Please send an e-mail to info(at)improvedillumination(dot)com for your copy.
Improved Illumination (http://www.improvedillumination.com) provides exterior and interior lighting solutions to commercial, industrial and government clients. Improved Illumination works with Parking Facilities, Warehouse Owners and Managers, Hospitals, Lodging Organizations, Auto Dealerships, Real Estate Professionals and a host of others to evaluate and make cost saving suggestions to reduce their monthly lighting consumption, and hence monthly cost. These benefits provide a solid ROI and a payback measured in months not years. Please contact Jim Feeney @508.801.9205 or at jfeeney(at)improvedillumination(dot)com to learn how Improved Illumination can benefit your organization.