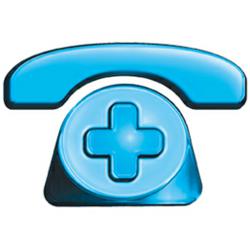 Bank holidays are hot spot for car crash claims, warns industry expert
(PRWEB UK) 21 August 2012
With the nation suffering the wrath of the British weather this summer, many families have been stuck indoors, missing out on trips to the seaside or country that were planned for the summer break. With the warm weather promising a return in the last couple of weeks of the school holidays, chances are many families will be heading across country for a last gasp of freedom before the summer draws to a close.
With so many people hitting the roads at the same time over the long weekend, hold ups, traffic jams and accidents are almost inevitable. Some families may be returning from holidays abroad to a jet lagged drive back to their homes, others may be making the most of the anticipated dry spell with some sleepless nights in a tent. One of the UK's leading claims management companies, the Accident Advice Helpline, says that this combination of overtired, dazed drivers and busy, hectic highways is a recipe that spells disaster and an annual surge in car crash claims.
The Accident Advice Helpline reports that the last couple of weeks of the school holidays are always a hot bed for car crash claims, as overtired parents try to squeeze the last ounces of enjoyment from their summer breaks. Research in August 2010 by AXA, the August late bank holiday means drivers are 36% more likely to be involved in an accident than at any other time of the year, and the Accident Advice Helpline think that will increased traffic and unpredictable weather, people are more likely to be at risk during this latter part of the summer.
The Accident Advice Helpline offers the following advice to UK residents heading out on the roads this summer:

Be prepared: Pack for every eventuality. Check your spare, take a bottle of water for the radiator or washers and make sure you have some breakdown cover for the vehicle before you leave.
Plan your journey carefully. Don't just consider what time you want to get to your destination when you leave, but also what time you will be passing through or by large cities such as London or Birmingham. The traffic at rush hour is likely to cause tailbacks on the motorway, so avoid these hours if at all possible.
Don't drive tired. Caffeine drinks and tablets may offer temporary relief from the rolling eye syndrome, but all that will really cure it is a break. If you can take a 10 minute nap in the car, great, otherwise a walk in the fresh air and a snack can work wonders.
Entertain the kids. Get them a new toy, game or book for in the car so that you don't end up being distracted by arguing or complaining from the back seat.
Allow plenty of time and make sure you know your route. Many accidents are caused by people 'dithering' at junctions or trying to turn around in roads. Don't rely on the sat nav, if it loses a signal you'll be glad you packed a trusty old map.
Watch out for other drivers! You may set off well organised and prepared, but not everyone will have. Allow other drivers the space to check road signs, and expect the unexpected!
Any drivers who do find themselves in a road traffic accident this summer can contact the 24 hour advice line that is operated by the Accident Advice Helpline in order to get advice on making car crash claims and what to do next.
Find out how much you could claim. Car Accident Claim Calculator
Get Car Accident Advice