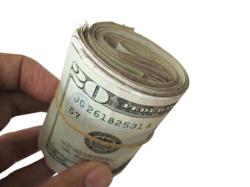 For parents needing money for a school shopping spree, payday loans from CashWire can help
Phoenix, AZ (PRWEB) August 21, 2012
CashWire.com, provider of fast online payday loans, now helps parents prepare their kids for the upcoming school year.
When back to school time rolls around at the end of the summer, and school clothes and school supplies sales are around every corner, the amount of money needed to get a child ready for school can be quite high. From new clothes and backpacks to notebooks and computers, back to school shopping really adds up.
An online payday loan from CashWire can help ease this burden experienced by parents every August. Instead of struggling to find enough cash for all the school supplies and much-needed new sneakers, parents can find quick cash to cover these expenses easily and affordably.
For parents needing money for a school shopping spree, payday loans from CashWire can help. By providing access to funds for school supplies, CashWire is helping students start off the school year on the right foot and make the grades they need for success.
CashWire is different from many other online payday loan providers. Instead of offering cash directly to borrowers, CashWire.com matches the borrowers with the most appropriate lender to fit their needs. Borrowers and lenders are matched in a matter of minutes through CashWire's fast and simple application process that requires no paperwork. Once matched, the lender wires your approved amount directly to the borrower's account, and it arrives in as little as one hour. And with a fast payback time line - usually on the next payday - these loans are affordable. Now everyone is only 60 minutes away from having the cash they need when they need it.
Along with being used to pay for school supplies and school clothes, CashWire payday loans can also be used for emergency room bills or to pay for last-minute car repairs in the event of an accident.
Back to school time is expensive for families, but with the help of online payday loans from CashWire, parents are able to outfit their kids in the best clothes and backpacks to help them achieve academic excellence.
About CashWire.com
CashWire.com is a lender matching service providing customers with access to fast, secure online payday loans. With a convenient online application and accommodating payment options, borrowers get the cash they need when they need it.