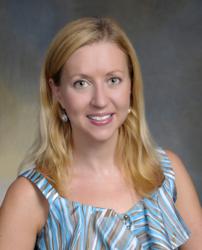 Berkeley Heights, NJ (PRWEB) August 21, 2012
Rheumatologist Shari C. Flowers, M.D., has joined Summit Medical Group, New Jersey's largest multispecialty physician practice. Dr. Flowers has expertise in arthritis, systemic lupus erythematosus, musculoskeletal ultrasound, bursitis, tendonitis, myositis, scleroderma, Sjögren's syndrome, and gout as well as other rheumatologic diseases and conditions. She is a member if the American College of Rheumatology.
Dr. Flowers earned her BA in social thought and analysis magna cum laude at Washington University in Saint Louis, Missouri. She earned her MD and completed her residency in internal medicine at George Washington University School of Medicine in Washington, DC. Dr. Flowers completed her fellowship in rheumatology at Stanford University Medical Center in Palo Alto, California, and she completed her residency fellowship in health policy with distinction at George Washington University School of Public Health and Health Sciences.
Dr. Flowers enjoys working with and is skilled at communicating with people from different backgrounds, including executives, educators, veterans, low income patients, and the homeless. "Thoughtful diagnoses and treatment can make a positive difference in a patient's quality of life, including controlling pain, minimizing disease flares, and helping increase functionality," says Dr. Flowers. "I consider each of my patient's health and lifestyle habits as a whole when customizing a treatment plan that best addresses his or her needs. In addition, it's especially important to me to stay abreast of new technologies to help detect and treat disease early when there is opportunity for the best possible outcomes." Dr. Flowers adds, "I enjoy educating my patients about their health and building trusted relationships with them."
Dr. Flowers recently completed a year-long musculoskeletal ultrasound course with the Ultrasound School of North American Rheumatologists. She was one of only 30 rheumatologists nationwide to have completed the course in 2012. Dr. Flowers uses ultrasound to help diagnose and monitor disease activity and guide complex injection procedures.
She joins Summit Medical Group Rheumatology colleagues, Lauren Kennish, M.D., Linda Lee, M.D., and Eric Lieberman, M.D., at the Group's 1 Diamond Hill Road, Berkeley Heights location.
ABOUT SUMMIT MEDICAL GROUP
Summit Medical Group (SMG) is the largest privately held multispecialty medical practice in New Jersey. SMG has pioneered information technology advances in health care with its early adoption of electronic health records and e-prescribing. With more than 270 highly qualified healthcare providers, it serves as a unique health care model for the state. SMG has an award-winning customer service program and NJBiz magazine has named it one of New Jersey's "Fifty Fastest Growing Companies". SMG treats more than 55,000 patients per month at its main campus in Berkeley Heights as well as its satellites in Berkeley Heights, Morristown, Millburn, Short Hills, Springfield, New Providence, Warren, and Westfield. As one of the East Coast's premier multispecialty groups, SMG has provided exceptional primary and specialty care since 1929.