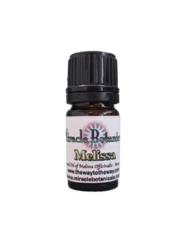 Melissa not only works wonders for the body, it also penetrates deep layers of the human psyche to help restore a sense of calm and well being – especially in times of extreme grief or other forms of intense personal suffering.
Pahoa, HI (PRWEB) August 21, 2012
Miracle Botanicals is now offering true Melissa Essential oil extracted from the leaves of Lemonbalm plants grown in France. Pure Melissa essential oil is known as one of the most powerfully medicinal oils in aromatherapy, as it has the ability to restore balance and calmness to emotions, skin and internal organs.
Avicenna, an Ancient Roman physician, called Melissa "the elixir of life," due to its healing properties for nervous disorders, emotions, and the heart.
Today, many people enjoy Melissa Essential Oil for its sweet, pleasant, fresh lemony aroma, and its calming and healing effects on the skin, blood, and nervous system. Melissa Essential is commonly used in balms and salves for its skin calming, healing and rejuvenation benefits; and it's used neat to restore calmness and as a sleep aid.
Melissa not only works wonders for the body, it also penetrates deep layers of the human psyche to help restore a sense of calm and well being – especially in times of extreme grief or other forms of intense personal suffering.
All of the essential oils offered by Miracle Botanicals are Reiki charged by Hope Johnson. This Melissa Essential Oil is Reiki charged with intent for awareness to penetrate through feelings of Grief, Depression and Emotional Shock.
The Melissa Essential Oil offered by Miracle Botanicals is extracted through steam distillation of the leaves and tops of the lemonbalm plant. The high price of Melissa Essential Oil is due to the yield amount of the plant, as it takes about three tons of lemonbalm to produce approximately 500ml of Melissa essential oil!
There are many different and much less expensive Melissa oils on the market, produced as a mixture of Lemongrass and Citronella, which do not contain the same therapeutic properties. Only Melissa Officinales is the real deal from the actual lemonbalm plant!
True Melissa Essential Oil is Known for its Effectiveness in Healing the Following Conditions:

Emotional: Melissa is widely used for its ability to bring acceptance and understanding to one experiencing emotional shock, anger, fear, and grief. As the oil restores clarity, it contributes to the resolution of emotions hidden deep in the psyche. The oil simply uplifts one's spirits and assists them in discarding any emotions relating to mental pain and suffering.
Skincare: Melissa is often added to many skincare balms, salves, and lotions. The oil is very soothing to all skin types and is known to help with skin conditions and skin irritations. Melissa essential oil is used for treating eczema and acne, as it is antibacterial and antifungal, allowing for these skin conditions to be flushed away by the healing components of the oil. Please note, the oil offered here is extremely powerful, and it is recommended to use 5 drops per ounce of carrier oil, especially for using on facial skin!
Physical: Melissa essential oil contains a plethora of physical benefits, including: antibacterial, antifungal, antiviral, carminative, diarrhea, eczema, emmanagogue, flatulence, headache, indigestion, influenza, low blood pressure, nausea, sedative, and menstrual and pre-menstrual symptoms. Melissa essential oil works wonders for those who have chronic or occasional spasms of the digestive system, respiratory system, or muscular system. The oil is an antispasmodic and acts as a natural sedative for these conditions. Melissa is very antibacterial, proving effective in inhibiting bacterial infections in the kidneys, colon, intestines, and urinary tract. It also reduces fevers by releasing toxins and bacteria from the body by allowing the body's temperature to decrease, by sweating. Melissa is an effective stomachic, a substance that strengthens and heals the stomach from any internal wounds, while maintaining flow of gastric juices.
Spiritual: Melissa essential oil acts as a cell communicator to help revive and revitalize the spirit. The oil supports the revival of one's Inner Truth of Love and Light, by clearing any overbearing emotions. For these reasons, the oil has been said to magically allows success, peace, and purification.
Miracle Botanicals is the leading provider of Reiki charged pure essential oils that help people align with their Divine identity and return to their natural state of optimal health, abundance and well being. For more information, please visit http://www.miraclebotanicals.com.
The founder of Miracle Botanicals, Rev. Hope Johnson is devoted to being a clear channel for Divine inspiration and instruction. She is passionate about being a facilitator to expanding Consciousness here on the earth plane through her work and play. Her recorded spiritual insights can be found here: http://www.thewaytotheway.com