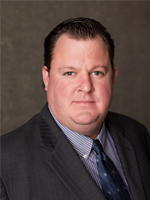 We'll be able to support our clientele with whatever the final proposal recommends.
(PRWEB) August 22, 2012
Scott Sawyer, Executive Vice President, Peak Loan Servicing (http://www.peakservicing.com), a full-spectrum loan servicing provider, said today that the Consumer Financial Protection Bureau's current proposal to revamp mortgage servicing standards will, "probably do more to confuse consumers than help them." "For one thing," Sawyer continued, "trying to project interest rates eight months in advance makes no sense. An estimate that doesn't turn out to be accurate not only gives borrowers false expectations, it opens servicers up to liability issues."
The goal of the Bureau's plan, set to be finalized by January, 2013, outlines servicing requirements to offer consumers basic protections and prevent them from receiving what the Bureau's Director, Richard Cordray, refers to as "costly surprises and runarounds." Requirements currently outlined in the proposal include for mortgage servicers to provide clear monthly statements, earlier disclosures for interest rate adjustments, options to assist borrowers avoid foreclosure and protections related to force-placed insurance.
Per Sawyer, "Peak Loan Servicing, through our utilization of the FiServ platform, is currently providing our clientele with many of the provisions outlined including prompt crediting of payments and maintaining accurate and accessible information. We'll be able to support our clientele with whatever the final proposal recommends." He concluded, "I'm hoping that the Bureau's final policy is simplified and consolidated. That will best serve the public's interests in the long run."
Peak Loan Servicing is one of the entities in the Peak Corporate Network headquartered in Woodland Hills, California. As a leading authority in the real estate industry, the Peak Corporate Network entities provide a full array of comprehensive real estate services nationwide including brokerage services, mortgage financing, escrow services, short sale services, foreclosure processing and 1031 exchange services. For more information, visit http://www.peakcorp.com
The Peak Corporate Network is a brand that represents a group of separate legal entities, each providing its unique set of real estate services.