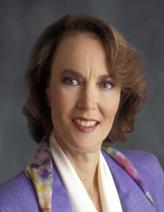 Women who have been out of the workplace to raise families or care for elderly parents, or who are returning from military service are particularly challenged in a competitive job market.
Houston, TX (PRWEB) August 21, 2012
Sheryl Dawson, executive partner for the Houston/Austin locations of Career Partners International, is speaking at second annual Beyond 50 Conference for ALL Women sponsored by the Texas Women in Business and the Texas Governor's Commission for Women on August 23rd at Austin Community College's Eastview Campus. Dawson will share her expertise in job search and career transition to help women who are seeking to advance their careers or reenter the job market.
"This conference was created when the Texas Governor's Commission for Women realized that most of the calls and email inquiries came from women over the age of 50 that need to enter (or re-enter) the workplace and need guidance. The Governor's office is also receiving calls from women in the military who are returning home and need a civilian job as well and aren't sure where to turn for information," said LisaBeth Thomas, President of Texas Women in Business.
Beyond 50 is for women of all ages who are in a transitional period in their lives. The all-day conference consists of inspirational speakers, speed coaching and breakout sessions offering over thirty classes with topics such as; Conducting a Successful Job Search, New Resume Writing Skills, Ups and Downs of Owning Your Own Business, How to Dress for Success, Understanding Your Educational Financial Options, just to name a few. Seventeen universities and colleges will also be on hand for those interested in furthering their education.
Dawson will speak on "Achieving Your Goals: Career Success Beyond 50". With over 25 years in talent management, career development and transition consulting, Dawson brings a wealth of experience and knowledge to coach women of all backgrounds and ages on how they can achieve their career goals, attain job search aspirations, and fulfill life-long dreams. She is co – author of Job Search: The Total System and as co-host of a VoiceAmerica radio show on career success, interviewed over 100 guests on their expertise in careers, leadership and a broad range of entrepreneurial topics. An entrepreneur herself, Dawson has an MBA from the University of Houston – Clear Lake and is certified in several assessment instruments for career and leadership development.
Sheryl Dawson shared, "It is a real passion for me to assist people from all backgrounds and organizational levels in their transition from organizations or re-entry into the job market. While Texas is one of the best places to be in the US and the world for business and work opportunities, there are many people who do not know how to effectively market themselves. Women who have been out of the workplace to raise families or care for elderly parents, or who are returning from military service are particularly challenged in a competitive job market."
Dawson stated, "It is commendable that the Governor's Commission for Women and Texas Women in Business are partnering to bring together experts in business, consulting, career development, educational and job search fields to provide direction, encouragement, and the knowledge women require to succeed. I am honored to participate."
About Career Partners International
Career Partners International – Houston
Career Partners International – Houston/Austin is a talent management consulting firm providing high quality services and products to meet client's needs in acquiring, assessing, developing, retaining and transitioning talent. CPI Houston has been helping Fortune 500 and many smaller companies optimize their bottom lines for over twenty-five years. In contrast to other firms in the industry that provide off-the-shelf programs, their approach customizes talent management solutions for optimal results. For more visit http://www.cpihouston.com
Career Partners International
Established in 1987, Career Partners International is one of the world's largest providers of talent management solutions with more than 200 offices in over 35 countries around the world. Organizations of all sizes turn to Career Partners International to successfully assess, engage, develop and transition talent using the expertise of 1600+ highly experienced professionals in the areas of assessment, executive coaching, leadership development and outplacement. Additional information can be found by visiting http://www.cpiworld.com.