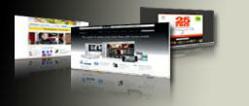 Quebec, Canada (PRWEB) August 24, 2012
Ranking website Compare Music Download Sites has listed music download site SuperPass as their top website for legal music downloads.
SuperPass scored a total of 9.4 points in the website's 10 point system. This is mostly due to the fact that they offer a full entertainment package complete with access to over 12 million songs, 3,200 radio stations, and a collection of classic and indie films. Additionally, a selection of television programs from TLC, The Discovery Channel and Animal Planet are also available.
Compare Music Download Sites specializes in ranking legal music download sites on a scale of convenience and overall worth, ranking the most customer-worthy legal music download sites from best to worst. The website considers sites based on customer service, ease of use, their available media selection, cost, and whether or not the site offers a free trial to prospective users. Famous download sites like Napster and iTunes rank lower than SuperPass on the list at #3 and #5 respectively.
Customers can see where their current music provider lands on the list by checking the current rankings at http://www.comparemusicdownloadsites.com
About Compare Music Download Sites
Compare Music Download Sites began as a night of music, drinks, and friends that argued over which music delivery service offered the best subscription model. After creating the criteria on which the music download sites would be judged, they went to work in ranking them and realized that they had the potential to put in-depth analysis and reviews of each site online. The website is proud to only feature legal music download sites on their homepage since all of them have backgrounds as musicians.