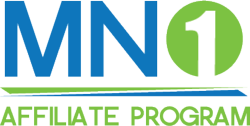 Our thoughts at MyNetworkOne are making money online should be easy. So, we set out on a mission to create the ultimate online marketing program, and we think we succeeded!
Tampa Bay, FL (PRWEB) August 21, 2012
Eighteen months ago, MyNetworkOne started to put the puzzle pieces together on how to create a true community network, a network that allows local businesses, local consumers, and local organizations to truly connect. The first puzzle piece was helping local business owners leverage the ever changing multitude of online new media outlets such as social media, mobile applications, messaging, daily deals, etc… through a platform that was not only easy to use but cost-effective as well. The second puzzle piece was allowing the local consumer to interact with local businesses through a customizable homepage that would give them the ability to purchase products/services at discounts from these local businesses. The third puzzle piece was giving these local businesses and consumers a way to give back to the community by sponsoring and helping local non-profit organizations and charities with fundraising at no cost which creates loyal supporters. And finally, completing the puzzle was giving the local consumers a way to start their very own online business by supporting local businesses and helping other consumers save money on things they already purchase by introducing the MNO Affiliate Program.
MyNetworkOne's Affiliate program is unlike any online marketing program that is out there. MyNetworkOne feels that making money online should be easy. So easy, that anyone can do it successfully. With MNO's program, an individual does not have to sell anything; they generate income by giving something away. As an affiliate, an individual would give away MyNetworkOne's free customizable, interactive homepage and mobile application for iPhone, Android, and Blackberry. MyNetworkOne supplies products, local, and national daily deals, all at deep discounts that consumers purchase from these homepages and mobile apps, and that individual would earn income from any deals purchased from those that they GAVE away. MyNetworkOne even would supply the individual all of the marketing materials and tracking programs that they would need. The concept is really that simple. Local consumers now have the ability to get paid by supporting local businesses as well as helping other local consumers save money.
With MyNetworkOne's program, any type of individual can be successful. It does not matter if an individual wants to work full-time or part-time. The program would be great for stay-at-home parents, students, and retirees, essentially anyone that would like to earn extra income online. To find out more about this exciting new program, visit http://mnoaffiliates.com, email Jason(at)mynetworkone(dot)com or call 727-807-3359.