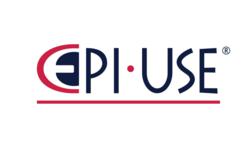 Atlanta, GA (PRWEB) August 22, 2012
EPI-USE, a global leader in SAP® and SuccessFactors® services plus products for On-Premise, Hybrid and Cloud environments, announced today the opening of their EPI-USE Canada office in Toronto, Ontario. This new office is part of EPI-USE's continued global expansion in key growth markets.
This expanded presence in Canada will enable EPI-USE to meet the growing demand for services and products in this region and allow the company to focus on many key industries throughout Canada. The new office will give our Canadian clients the ability to leverage experienced EPI-USE professionals who can efficiently turn business requirements into sustainable solutions.
"EPI-USE's expansion into Canada offers our clients access to the EPI-USE experience, innovative solutions and business expertise. With our presence in Canada, the U.S. and Mexico, we now reach the entire North American continent, making it easier for our clients to work with us, wherever they are.," says Leendert van der Bijl, Managing Director, EPI-USE Americas.
About EPI-USE
EPI-USE is a global organization that specializes in SAP® and SuccessFactors® services plus products, for On-Premise, Hybrid and Cloud environments. Specialties include SAP Human Capital Management (HCM), SAP Payroll, SuccessFactors Solutions, SAP NetWeaver, SAP Enterprise Mobility, analytics and reporting solutions based on SAP BusinessObjects BI, SAP HANA, SAP GRC and Security, SAP Finance and Logistics, as well as Integration. In addition, we offer Application Management Services (AMS) for post go-live, production support services and IT staffing, plus robust testing solutions and services. We also have full training offerings, including the development of instructor-led materials, e-learning for both SAP and non-SAP content and delivery. Moreover, our off-the-shelf superior software products complement and boost your SAP system. As a passionate group of over 1000 experts worldwide, we have been delivering strategic advisory services on business processes, organizational design, change management and technical road mapping for more than twenty years. Our people and culture set us apart. We are recognized for going beyond the extra mile to empower our clients to achieve success through cost-effective, flexible and innovative business solutions.
Learn more at http://www.epiuse.com.
Follow EPI-USE on Twitter
Follow EPI-USE on Facebook
For more information, contact:
Sarah Enders, Marketing
E-mail: sarah.enders(at)us.epiuse(dot)com
# # #
SAP, SAP NetWeaver, SAP HANA and all SAP logos are trademarks or registered trademarks of SAP AG in Germany and in several other countries.
Business Objects, BusinessObjects and the Business Objects logo are trademarks or registered trademarks of Business Objects in the United States and/or other countries. Business Objects is an SAP company.
All other product and service names mentioned are the trademarks of their respective companies.