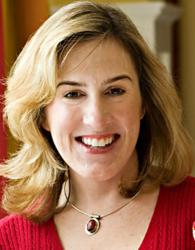 Many small businesses are caught off guard by a natural disaster — so it's important to take advantage of the SBA's disaster relief program, even if you think you may be covered by property or business insurance.
Madison, WIS. (PRWEB) August 21, 2012
There are many things that can give an entrepreneur serious pause — from a consumer complaint to a missed shipment. But more damaging than the everyday business pains is when natural disaster strikes. BizFilings, a leader in online incorporation, is educating entrepreneurs about the Disaster Relief Loans made available by the Small Business Administration. Though not well known, these government loans for small businesses provide much-needed relief to entrepreneurs and businesses that have been affected by natural disasters — and for some businesses hit last year, the deadline to apply is fast approaching.
Natural disasters can occur at any time, and even the most well-prepared small-business owner can be faced with property loss or damage, or an interruption in business. That's where the disaster program offering Small Business Administration loans can truly lend a helping hand. The disaster relief program is the SBA's largest direct loan program, and it provides financial assistance to homeowners, renters, businesses of all sizes, and private nonprofit organizations following declared disasters.
The SBA offers both physical disaster loans (for physical damage from a declared natural disaster) and economic injury disaster loans. Economic injury disaster loans provide assistance for businesses in a declared disaster area that have suffered economic injury – even if they have no physical damage. These types of government small business loans provide necessary working capital to keep small businesses afloat until normal operations resume. For both economic injury and physical disaster loans, the interest rates are typically lower than those for other types of loans, which makes these a lifeline for many small businesses that would otherwise flounder.
August and September will bring many loan application deadlines for disasters across the country — from flooding and tornadoes in parts of Alabama and Missouri to the damage from Hurricane Irene in North Carolina, Pennsylvania, Virginia and Maine. To see the current disaster declarations, visit the SBA's website at http://www.sba.gov/content/current-disaster-declarations.
"Many small businesses are caught off guard by a natural disaster — so it's important to take advantage of the SBA's disaster relief program, even if you think you may be covered by property or business insurance," says Karen Kobelski, executive member of the leadership team at BizFilings. "It's important that entrepreneurs not miss the deadlines to apply — which may be coming up quickly — by waiting to find out if their insurance will cover all of the business losses."
With any loan application, there are many factors that go into whether or not disaster relief government loans for small businesses are approved. Economic hardship and extent of damage done by a natural disaster may play a big role in the SBA's decision, but it's likely that other factors will have a role as well. To make sure that a business receives full consideration, BizFilings suggests that all permits and business licenses are filed, and that all businesses looking for Small Business Administration loans consider incorporating their business.
Incorporation provides not only more credibility for the business owner by showing a commitment to the business, but it can also provide a layer of liability protection between an individual business owner and the business itself. Incorporating may mean that the next time disaster strikes, personal funds, homes and cars won't be at stake for business debts.
For more information about filing for incorporation, and business licenses and permits, visit the BizFilings Online Learning Center.
About BizFilings
BizFilings is a full-service, online incorporation service provider, offering small-business owners a fast, easy and economical way to form a corporation, limited liability company (LLC) or other business structure online or by phone. BizFilings also offers a full range of business filing and compliance products, including its nationwide Registered Agent Service, helping keep businesses in compliance with state regulations. BizFilings can be found online at http://www.BizFilings.com. BizFilings is part of Wolters Kluwer Corporate Legal Services, the leader in legal process and business performance management. It delivers the people, products and processes to drive transparency, ensure accountability and provide organized, accurate and actionable information for legal, financial and insurance professionals. CLS's business brands — CT Corporation, NRAI, BizFilings, Corsearch, CT Lien Solutions and TyMetrix — empower organizations to make better business decisions and be more efficient in today's highly transparent business environment.
About Wolters Kluwer
Wolters Kluwer is a market-leading global information services company. Professionals in the areas of legal, business, tax, accounting, finance, audit, risk, compliance, and healthcare rely on Wolters Kluwer's leading information-enabled tools and software solutions to manage their business efficiently, deliver results to their clients, and succeed in an ever more dynamic world.
Wolters Kluwer had 2011 annual revenues of €3.4 billion, employs approximately 19,000 people worldwide, and maintains operations across Europe, North America, Asia Pacific, and Latin America. Wolters Kluwer is headquartered in Alphen aan den Rijn, the Netherlands.
Visit our website, or YouTube channel, follow @Wolters_Kluwer on Twitter, or look up Wolters Kluwer on Facebook for more for information about our customers, market positions, brands, and organization.