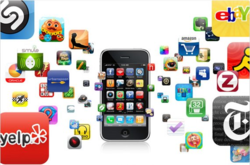 The Car Accident SideKick mobile application was designed by Bisnar | Chase to help people involved in traffic collisions make the most educated choices at the moments which may matter most
Newport Beach, CA (PRWEB) August 21, 2012
The Car Accident SideKick is the only auto collision documentation application, with more than 10 user ratings, on the iTunes marketplace with a five star rating. Having already developed a reputation for providing comprehensive documentation technology and resources to accident victims throughout the United States, the application recently updated to accommodate a wider range of victims and provide additional resources in the event of a serious injury collision.
According to the National Highway Traffic Safety Administration (NHTSA), nearly 31,000 people lost their lives in United States auto collisions in 2009. When serious-injury collisions occur, people need to act quickly and decisively to care for victims, prevent additional injuries, and gather evidence. Those decisions will impact all of those involved and can be crucial to determine fault and whether or not the injured will be able to afford proper medical care by holding negligent parties accountable.
The Car Accident SideKick mobile application was designed by Bisnar | Chase to help people involved in traffic collisions make the most educated choices at the moments which may matter most. Horrific car accidents can cause panic, which can cloud the minds of even the most seasoned emergency medical personnel.
When properly utilized, the Car Accident SideKick has the capability to provide involved parties with emergency resources and step-by-step accident tools to help avoid common mistakes people make after a traffic accident.
The Car Accident SideKick is free and is available for download through the Droid and iTunes marketplace. Those who utilize the software receive a number of assistance capabilities including:

A step-by-step accident tip checklist
One-touch emergency medical personnel contact
Real-time accident report forms with photo and audio recording capabilities
Exclusive one-touch insurance claims filing
Built-in flashlight function
"Best Attorney" locator enabled with GPS
Update: New attorneys available in additional states
John Bisnar, Orange County car accident lawyer, has seen the devastation associated with serious-injury auto collisions. "Since the inception of the Car Accident SideKick we have seen several positive reviews and hundreds of downloads. In addition to providing emergency tools, the app helps victims properly document the scene of their accident. We hope to help protect victims from future injuries and assist those who deserve to receive compensation for other drivers' negligence the types of tools needed to avoid an improper investigation," says Mr. Bisnar.
About Bisnar | Chase Auto Accident Attorney California
Victims of serious injury car accidents have been utilizing the services of the Bisnar | Chase law firm dating back to 1978. The firm has helped thousands of victims recover damages and has won wide variety of awards for top-notch legal representation.
For more information about their firm, call 800-561-4887 or visit http://www.bestattorney.com for more information.
The Car Accident SideKick is free and available for download via the iTunes Marketplace or Google Play Droid Marketplace.