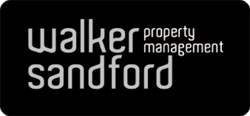 Ultimately it's not what we think of our support staff and systems it's what our clients and service providers think, that is important
Glasgow, Scotland (PRWEB) August 22, 2012
In order to provide the best possible Property Factoring service, Walker Sandford has developed a new customer services survey form that clients will receive via email upon completion of a customer's services query.
"Ultimately it's not what we think of our support staff and systems it's what our clients and service providers think, that is important," says Paul Walker, Founder of Walker Sandford Property Management Ltd. "Now we know, and our staff know, how they are doing on a day by day, and call by call basis.
Walker Sandford hope their client and service providers will utilize the survey form in their website to provide feedback on how well they believe their queries and questions have been handled.
As staff will receive initial feedback right away, the new client survey allows the customer service and the management team to go from being reactive to being more proactive on behalf of clients.
"Prior to the survey, from a support perspective we simply didn't have an efficient way to measure customer satisfaction," states Walker. "We have seen other companies use a survey and we wanted to make it as easy as possible for clients to fill it out while at the same time helping us to collect valuable data. Further, there is also an opportunity for customers to tell us their ideas for improvement in our service, so it really opens up the lines of communication with our clients on lots of levels."
Benefits of Walker Sandford's Client Survey

The survey is designed to take only a couple of minutes to complete
Clients get the chance to voice an honest opinion minus the face-to-face communication and/or confrontation
Support staff receive instant feedback on their customer engagement
Clients get a voice about future services and can make suggestions easily
Walker Sandford's management and front-line staff now have actual ongoing client feedback in a standardized formula about how a particular service is doing, as opposed to opinions.
Management can respond to problems immediately
When it comes to Property Factoring in Glasgow, owners and residents have many options. Walker Sandford are committed to ongoing and continued improvement of their service and are encouraging clients to provide them with comments, and suggestions for improved service ideas. To learn more about the new customer service survey form that is available at Walker Sandford's website, simply visit the site.