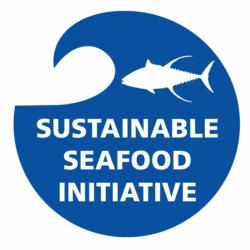 Charleston, SC (PRWEB) August 21, 2012
Pane e Vino's Italian food is so deliciously authentic that you might think it was pulled straight out of the Mediterranean Sea. In fact, it's even better: local and sustainable. Pane e Vino is providing their guests with the freshest local seafood available by co-hosting a seafood dinner on August 28, 2012 with the South Carolina Aquarium's Sustainable Seafood Initiative. Chef Alfredo Temelini has prepared a mouth-watering five-course dinner based on the area's most sustainable fish, Italian recipes and cuisine, and topped off with hand-selected wine pairings.
Offerings include:

Gazpacho con gamberetti: Chilled gazpacho soup with shrimp ceviche paired with Garganica Ripassita
Tartara di tonno: Tuna tartar with a side of summer salad, paired with Sauvignon Blanc
Tagliatelle alle vongole: Homemade tagliatelle with clam ragu, paired with Verdicchio/Vermentino
Grigliata mista di pesce: Grilled salmon with pesto sauce, grilled grouper with oil/lemon rosemary sauce and seared scallops with balsamic reduction, spinach and potatoes, paired with Pinot Grigio
Sgroppino: lemon sorbet with vodka
The dinner takes place at Pane e Vino on Tuesday, August 28th at 6:30 p.m. Guests are invited to sit back, relax, and enjoy a meal full of seafood, drinks, and friends. Sustainable Seafood Initiative representative Whit McMillian will be on hand sharing information with guests on sustainable seafood and what species are the best choices when eating out and at home.
Tickets are $59; taxes and gratuity are not included. Pane e Vino is located at 17 Warren Street in downtown Charleston, South Carolina. Reservations can be made at 843-853-5955.Ten percent of proceeds will go to the South Carolina Aquarium.
For all media inquiries, please contact Kate Dittloff at (843) 579-8660 or kdittloff(at)scaquarium(dot)org
About the Sustainable Seafood Initiative:
Designed to promote the use of local and sustainable seafood in South Carolina's restaurants, the Sustainable Seafood Initiative helps ensure that consumers have fish for the future by teaching our partner chefs about sustainable and local seafood, assessing their menus, and encouraging consumers to dine at our partner restaurants. The Sustainable Seafood Initiative pragmatically balances the needs of the environment with the world population's need for seafood. We believe that we can lessen the impact we have on the oceans by making wise seafood choices and encouraging improvement of fishing and fish-farming methods. The Sustainable Seafood Initiative is made possible through the generosity of sponsors, especially our Champion sponsors The Boathouse at Breach Inlet, Fleet Landing Restaurant & Bar and Hank's Seafood Restaurant.
About Pane e Vino:
Pane e Vino is a fine Italian restaurant located on upper King Street at the center of Charleston's Design District. Only the freshest, ripest ingredients are used and the bread is baked fresh daily. Alfredo Temelini, owner and chef, was born in Northern Italy and grew up in the kitchen cooking with his mother, inspiring his future in the restaurant business and the creation of Pane e Vino.
About the South Carolina Aquarium:
The South Carolina Aquarium, Charleston's most-visited attraction, features thousands of amazing aquatic animals from river otters and sharks to loggerhead turtles in more than 50 exhibits representing the rich biodiversity of South Carolina from the mountains to the sea. Dedicated to promoting education and conservation, the Aquarium also presents fabulous views of Charleston harbor and interactive exhibits and programs for visitors of all ages.
The South Carolina Aquarium, a 501(c)(3) not-for-profit organization and is open Daily from 9 a.m. to 6 p.m. The Aquarium is closed Thanksgiving Day, half day Dec. 24 (open 9 a.m. to 1 p.m.) and Dec. 25. Admission prices are: Toddlers (3 and under) free; Youth (4-12) $14.95; Adults (13+) $24.95. The Aquarium plus the 4-D Theater experience is free for Toddlers, $19.95 for Children, $29.95 for Adults. For more information call 843-720-1990 or visit scaquarium.org. Memberships are available by calling (843)-577-FISH.
###