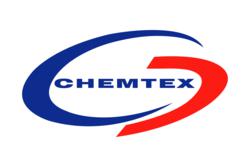 Wilmington, North Carolina (PRWEB) August 22, 2012
Chemtex International Inc., a leader in chemical engineering and renewable processes, is pleased to announce that it has received a Letter of Conditional Commitment for a USD 99 million Loan Guarantee from the United States Department of Agriculture (USDA) under their 9003 Biorefinery Assistance Program for the engineering and construction of "Project Alpha." Chemtex is in discussions with the State of North Carolina to locate Project Alpha, a 20 million gallon per year cellulosic ethanol facility, in the Sampson County area. Project Alpha is planning to use dedicated non-food energy feedstock crops, which can be grown on low-value and marginal land such as hog lagoon sprayfields. Branch Banking & Trust ("BB&T") will be the Lender of Record for the Project.
Chemtex will use Beta Renewables' PROESA® technology to produce cost-competitive ethanol using non-food biomass as its feedstock. This is the same technology that will be used at the world's first commercial-scale cellulosic ethanol plant in Crescentino, Italy, expected to start operations in the fall of 2012, and also in a series of plants to be built by GraalBio in Brazil. Because PROESA® Technology enables the use of multiple types of feedstock, farmers gain flexibility in choosing which non-food crops to grow. Project Alpha has received additional support from the USDA in the form of a Biomass Crop Assistance Program (BCAP) Award that will help farmers and land owners with start-up costs of planting new energy crops.
"Chemtex wishes to thank the USDA for their vision and their confidence in our project. Realizing a first industrial-scale cellulosic ethanol plant here in the USA and proving that it can produce cost competitive sustainable ethanol is an important milestone in the commercialization process of advanced biofuels. We believe that Project Alpha can become a model for future cellulosic ethanol production in America. Local economies and U.S. energy security will benefit," said Guido Ghisolfi, President of Chemtex and the CEO of Beta Renewables.
Chemtex and its other North Carolina based partners - the Biofuels Center of North Carolina, Novozymes, BB&T and the Pork Industry – will work closely with USDA and the State to move the project forward, targeting a start-up date in 2014.
Project Alpha is expected to create approximately 65 direct and at least 250 indirect jobs excluding those relating to the construction of the plant. It is expected to be the foundation for the further expansion and development of a significant "green" industry in North Carolina.
About Chemtex
Chemtex is a global engineering and technology company wholly-owned by Italy's Gruppo Mossi & Ghisolfi ("M&G"). Chemtex specializes in delivering value-added project solutions for its clients in the bio-fuels, renewable chemicals, energy, environmental, petrochemical, polymers and fibers industries. The company benefits from over 60 years of success in process development and commercializing hundreds of plants worldwide. Chemtex International Inc., its North American Headquarters, is located in Wilmington, N.C.
Chemtex is a leader in chemical engineering and renewable processes. It is currently building the world's first commercial-scale cellulosic ethanol facility in Crescentino, Italy for Beta Renewables that will produce cellulosic ethanol from locally sourced ligno-cellulosic biomass using its PROESA® Process. Start-up of this facility is scheduled for the end of Q3, 2012.
About Beta Renewables
Beta Renewables is a leader in making non-food cellulosic biomass practical and cost-competitive for the production of advanced biofuels and biochemicals. Beta Renewables is a unique $350 million (€250M) joint venture formed by Chemtex, TPG and TPG Biotech. Beta Renewables has invested over $200 million (€140M) in the development of the PROESA® Process.
Beta Renewables' PROESA® Process has also been selected by numerous leading green chemistry technology providers as the technology platform to produce cellulosic sugars for next generation bio-chemicals. Publicly announced collaborators include Amyris, Genomatica, Codexis and Gevo.
For further information please contact:
Dennis Leong
Executive Vice President, Marketing & Business Development
Chemtex Global S.A.
Chemtex International Inc.
1979 Eastwood Road, Wilmington, NC, 28403
Tel: +1 910 509 4407
Fax: +1 910 509 4412
E-mail dennis(dot)leong(at)chemtex(dot)com
Web: http://www.chemtex.com