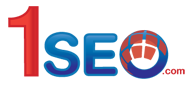 Philadelphia, PA (PRWEB) August 21, 2012
1SEO.com is proud to announce their recent appointment of Shawn Swaim as the new Director of SEO. As director of SEO, Shawn will be responsible for staying up-to-date with current SEO trends, developing strategies for advancement of client results, and overseeing the day to day efforts of the SEO team.
Shawn joined the 1SEO.com team in October 2010 as a web developer, and soon acquired the position of Lead Developer, where he oversaw the development process with a team of designers and developers. This long history in web design and web development made the transition to this position seamless.
"Since I began working with the development team here at 1SEO.com, I've made it my priority to learn the ins and outs of search engine optimization and how it relates to a really good website," says Shawn. "I look forward to bringing what I have to the table to bring us into the ever changing future of SEO."
Shawn's attention to detail and flexibility will surely come in handy while navigating through the latest round of Google algorithm changes. A simple search on Google related to "Panda" and "Penguin" would reveal a number of articles and blog posts about Google's recent updates. The ability to begin to understand the shift in algorithms while also having a thorough understanding of web development, and the structure and functionality of a good website are the main reasons that Shawn was asked by 1SEO.com president Lance Bachmann to fill the position.
About 1SEO.com:
Mr. Lance Bachmann founded 1SEO.com in 2009 with a mission to provide a greater Internet marketing ROI to business owners through advanced and honest search engine optimization techniques. 1SEO.com's commitment to success is what enables them to grow and keep their clients happy. Please visit 1SEO.com for more information or call 877-311-7361