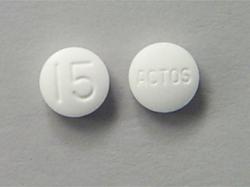 (PRWEB) August 29, 2012
ABC News reported, however, that in June 2011 the FDA issued a warning to users stressing the increased risk the drug poses in developing bladder cancer. The FDA issued this warning after reviewing the results of a 5-year analysis undertaken by Takeda Pharmaceuticals which found that extended use (12 months or more) of Actos results in an increased risk of the development of bladder cancer. Additionally, the results showed that patients exposed to high dosages of Actos were at a significantly increased risk of bladder cancer. The FDA's findings show that depending on the dose and term of use, there exists a 40% increased risk in the development of bladder cancer. These results were derived from a study a 10-year study the FDA required Takada Pharmaceuticals to undertake after preclinical trials noted increased occurrences of urinary bladder tumors in subjects.
Currently, the sale of Actos is banned in France and Germany after a study undertaken by the French Medicines Agency found that there was a statistically significant indication that Actos users were at a greater risk of developing bladder cancer. Moreover, the American Diabetes Association concluded that there is a "definite signal for bladder cancer associated with pioglitazone use."
In light of these findings, although Takeda continues to market Actos, the FDA strongly urges physicians not to prescribe Actos to patients with any history of bladder cancer and has required the manufacturer to improve the warnings and label to include this increased risk of bladder cancer. Despite its own warning, the FDA has contradicted its own statements in approving Mylan Pharmaceutical's move to sell its own generic form of Actos.
Attorney Paul d'Oliveira issued a statement saying that "Here we go again…another pharmaceutical company bringing in billions of dollars in sales for another dangerous drug. Their 'bean counters' are most likely telling them it's cheaper to pay for the lawsuits for those that sustained bladder cancer than it is to change the warning on the drug or pull it off the market. The real killer is that Corporate America has spent millions of dollars in propaganda telling the public that the problem with this country is too many lawsuits and greedy lawyers making money from those lawsuits. We've got a presidential election coming up between a Democrat who cares about the middle class and the underprivileged against a super wealthy Republican who has corporate America in his back pocket. It was corporate greed which caused the worst real estate crash in modern history and they now blame President Obama because he hasn't totally fixed the problem they created fast enough? If anyone reading this article actually believes that the Tea Party Republicans actually do care about the middle class and underprivileged, please call me as I've got some swamp land in Florida I'd like to talk to them about."
If you or someone you know has developed these side effects from Actos use, you are entitled to representation and compensation immediately. The attorneys at d'Oliveira & Associates are working with the best dangerous drugs lawyers handling these cases and are determined to work for you to get you the help you need.
For a free legal consultation, call 1-800-992-6878 or visit their website at Actos Lawsuit Lawyer