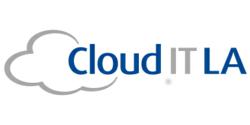 Cloud based systems are cheaper and give you a lot of advantages over the old style phone systems.
Los Angeles, CA (PRWEB) August 21, 2012
Business owners are upgrading their old phone systems by throwing the old systems away, according to CloudITLA's president David Caris.
The company announced today that it is now offering hosted telephone systems to new and existing customers who want the advantages of the new systems, and who are throwing away their old equipment.
"We've been in business since 1989 and we're seeing a flood of business owners who are upgrading their phone systems by throwing them out and replacing them with VoIP systems," said Caris today.
According to Caris, "the cloud based systems are cheaper and give you a lot of advantages over the old style phone systems."
Caris said that many business owners today have employees who work from home. "We can tie all your employees together on one phone system even though you may have Sally on her Iphone at home and Fred sitting at his home office," said Caris. "The customer who calls gets one number, an auto attendant, and all the features and has no idea that the employees may be working from other locations."
Many business owners love the way the new VoIP phone systems are backed up. "In an emergency situation, there is no loss of your phone system because it's all backed up and run at big data centers," said Caris. "A business owner who has a fire or flood is no longer at risk for losing his entire phone system."
The new systems also cost much less, said Caris. "Owners of a business can now monitor their phone traffic and save money by controlling costs. Everything is administered by a web page and you can add or shut down employees as needed."
Caris said that business owners can try the systems out "because there are no long term contracts." According to Caris, customers get better features and a faster Internet connection for far less than they are spending now on their old phone system.
The new hosted phone systems are especially suited to companies with 10 or more phones, said Caris.
Caris noted that CloudITLA offers a free report that explains how the new cloud phone systems work. You can get that report here. And you can contact CloudITLA for a free consultation or with any questions.