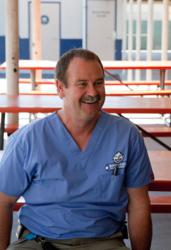 With so many people unable to access even the most basic of dental care, Dental Care for Children was conceived as a way to help underprivileged children around the globe
Irvine, California (PRWEB) August 21, 2012
According to the American Dental Association, millions of individuals, children included, go without dental care due to a lack of availability or finances. Dr. Charles Tozzer, founder of Tozzer Dental and Dental Care for Children, both based in Irvine, California, has committed his time and expertise to helping combat this issue. Dr. Tozzer has put together over 200 dental clinics designed to give free dental care to children without the means or resources to see a dentist.
Dr. Charles Tozzer's Dental Care for Children is a non-profit organization that arranges trips around the globe to aid children in need of oral care. Trips include clinics in Haiti, Mexico, and in Southern California. Their next trip will be taking place in Orange County in the city of Santa Ana and will be geared towards assisting both children and adults. There are almost a dozen USC dental students signed up to help out at the latest clinic, in addition to multiple dentists from around Orange County. The staff will be working diligently to provide dental care to as many individuals as possible and welcome volunteers to come help out at the clinic. Dental Care for Children's most recent endeavor occurred in June and focused on sending underprivileged kindergarteners to school with a free dental screening. By the end of the day they were able to provide over $5000 worth of free services to 68 different children.
"With so many people unable to access even the most basic of dental care, Dental Care for Children was conceived as a way to help underprivileged children around the globe," said Dental Care for Children founder Charles Tozzer. "Our upcoming clinic in Santa Ana takes place right in our backyard and is a wonderful way of giving back to the Orange County community."
The Santa Ana clinic is set to take place at Santa Ana First Congregational Church on September 22nd and will be headed by Dental Care for Children board member Dr. David Levitt. If you have any questions or are interested in becoming a volunteer, feel free to contact Lindsey Johanson.
Since being founded in 1992, Dental Care for Children has provided well over 4 million dollars of service over the course of 175+ trips. Their latest trip to Haiti was conducted over Memorial Day weekend, May 25-27 and resulted in $81,000 of services for 182 children. In addition to their own trips, Dental care for Children has assisted similar programs around the world, providing equipment to clinics in Nicaragua, Guatemala, Uganda, El Salvador, Morocco, and Honduras. When he isn't busy aiding children, Dr. Charles Tozzer also has his own sedation and family dentistry practice in Irvine, California called Tozzer Dental.