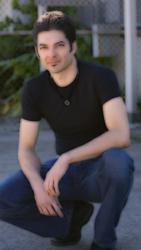 How To Talk to Women Secrets Revealed in New Report
San Mateo, CA (PRWEB) August 30, 2012
"When it comes down to it guys know if they can make a girl smile or laugh, they have it made," Carlos Xuma says in his new report. "Knowing that, it just makes sense that the key to learning how to talk to women involves fine-tuning the art of teasing."
Guys who know how to effectively tease a woman when they are in the middle of conversation are halfway there, Xuma says.
"Perfecting the art of the tease is probably the most important part of knowing how to talk to women," he says. "Guys who want to feel comfortable talking to women should first learn how to tease effectively – where they don't cross that important line between teasing and insulting. Then, once they have that down pat, a guy needs to know how to keep a conversation flowing."
The secret to being a good conversationalist is not so secret, Xuma says.
"The real secret to learning how to talk to women and being considered a fascinating conversationalist has practically nothing to do with what comes out of a guys mouth and everything to do with how he listens to a woman," Xuma says. "When a guy wants to learn what to say to women he is on the wrong track. What he needs to learn is how to be a good listener."
Men who are considered great conversationalists are actually the ones who are really paying attention to what a woman has to say, he says.
"There are lots of tips and techniques that help me show men how to talk to women by honing their listening skills," Xuma says. "A lot of it involves the guy parroting back what the woman is saying to make sure he is understanding what she says. But there are many other easy tips that will help a guy become an outstanding listener, and therefore, in a woman's eyes, a scintillating conversationalist."
Xuma includes these tips, and others, in his report on how to talk to women.
"Sometimes the keys to successfully attracting women are already in a guy's hands, he just doesn't' realize it," Xuma says. "Sometimes just a little push in the right direction is all it takes.
Carlos Xuma, author of The Bad Boy Formula, Secrets of the Alpha Male, the Girlfriend Training Program, has spent more than a decade helping men attract women. He also been recognized for his work sharing dating advice for guys and sharing tips on pick up artist techniques, alpha male behavior, how to find a woman, and how to talk to girls. He has taught hundreds of men his secrets to success through his website at http://www.attractwomen.com. In addition, Xuma has appeared on ABC and CBS television, as well as Playboy radio.
For more information, visit Carlos Xuma's website at http://www.carlosxuma.com