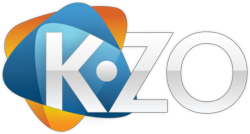 These blogs help organizations get a better grasp of eLearning and what a huge asset it can be for any team, whether they are schooled on the subject or just making the transition.
- Jeff Fissel
Reston, VA (PRWEB) August 21, 2012
With one in five employees either working virtually or telecommuting to their jobs, the need for a more efficient way to distribute information and educate workers has become increasingly important. With tons of helpful resources online, KZO Innovations ([http://kzoinnovations.com) has just released its Top 25 Must-Read eLearning Blogs in order to promote a more modern learning atmosphere.
"Although it may seem like an easy process, eLearning can be a foreign concept for many organizations," said Jeff Fissel, co-founder and Vice President of Solutions at KZO. "We created this list so employees and employers know exactly where to go if they want some eLearning best practices and true thought leadership on the topic."
KZO's Top 25 Must-Read eLearning Blogs is comprised of three categories: Technology for Learning; Learning Design; and Learning Thought Leadership and Best Practices. The content in these blogs can help any organization understand the eLearning process, whether their focus is eLearning in a corporate environment or improving performance through innovation.
"We had such a great turnout for our latest webinar, 'Using Video to Enhance Your eLearning Programs', that we knew we should come up with additional resources for those in our industry," said Fissel. "These blogs help organizations get a better grasp of eLearning and what a huge asset it can be for any team, whether they are schooled on the subject or just making the transition."
Click here to see KZO's list of the top 25 eLearning blogs.
About KZO Innovations
KZO Innovations is a video software company that provides an on-demand video platform for the Enterprise, Government and Small Business. KZO solutions are designed to enable everyday business professionals to record, manage or deliver online video easily - without prior video expertise or help from technical resources. If you are interested in learning more about The KZO Video Suite, please visit http://www.kzoinnovations.com.